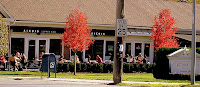 This is a pretty high profile joint, located in the Crestwood shops at 55th and Brookside Blvd. I think that most people who live in KC proper know about Aixois, or have been there a time or two because its reputation is pretty airtight. Well, it's a well-deserved reputation because even though the clientele and the atmosphere don't do much for me, I keep going back.
The menu is a nice assortment of classically french entrees, salads, soups, sandwiches and desserts with several contemporary American flavors for good measure. You can get a traditional french meal of mussels and pomme frittes (that's french fries for you simple folk) which is just about the prefect lunch, assuming you have nowhere to be. It's nice to linger a while with some company and one more glass of wine than is advisable. I'm also a huge fan of the trout, well-priced at $12 and the steak dishes are always first rate. Because of its Frenchtacular nature, there is always something interesting like frog legs or veal liver for the more adventurous diners. Basically everything I've had there has been well-prepared, simple in flavor and nicely presented. They have specials every day to complement the regular menu, so there is a lot of choice.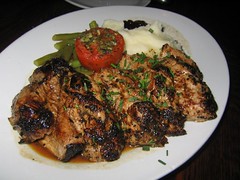 For lunch there are plenty of less expensive options–a few sandwiches, a couple good salads as well as a soup of the day. The cheese plate pretty much rules. It is not as skimpy as those at other restaurants and never fails to make me slap my palm on the table with delight. Salad and a cheese plate = tasty lunch.
The service borders on over-attentive. The waitstaff really milks the whole fake-friendliness schtick, and the rich brookside geezers eat it up with a spoon. Not my scene but they butt out when they need to. The wine list is extensive and the servers know their stuff. By the glass is not cheap (most glasses are $9 or so) but generally they have a house bottle for $20.
Aixois has 2 dining rooms, one in the front and one in the back. The one in the front has a more intimate feel while the main room is a little noisier. It seems like they seat the old people in the front and the families with kids in the main room. Seriously, Aixois is chock full of old people. But strangely it is also kid-friendly and I always see families in there. Normally I far prefer old people over children, but the front dining room is a little stuffy for my taste. Best of all, there is a sizable outdoor patio that offers a view of sweaty yuppies and old folks puffing along the trolley track trail.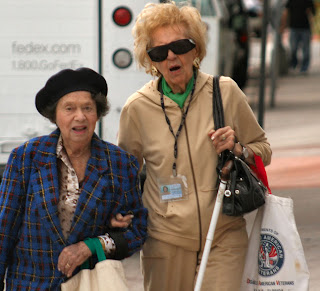 So if you want to reward yourself for a job well-done or whatever and are ready to spend some cash, Aixois is not to be missed. I can attest to the fact that the more you go, the more you like it. And the dude who owns it is actually French which has to count for something.
Read more:
[google-map-v3 width="350″ height="350″ zoom="12″ maptype="roadmap" mapalign="center" directionhint="false" language="default" poweredby="false" maptypecontrol="true" pancontrol="true" zoomcontrol="true" scalecontrol="true" streetviewcontrol="true" scrollwheelcontrol="false" draggable="true" tiltfourtyfive="false" addmarkermashupbubble="false" addmarkermashupbubble="false" addmarkerlist="251 E East 55th Street, Kansas City, MO{}restaurant.png" bubbleautopan="true" showbike="false" showtraffic="false" showpanoramio="false"]