A few Saturdays ago when the weather was a little warmer, my lady friend and I decided to get out of the house and take a long walk. I had stayed up somewhat late the night before and was feeling a little fuzzy. My breakfast had consisted of a small bowl of Good Friendstm cereal, three cups of coffee and half a xanax. I thought some exercise would do me some good, so we headed out the door in the general direction of Loose Park. We never made it.
You see, an obstacle was in our way: the dreaded French bistro Aixois. I've posted about this very good restaurant before. Even though it has its annoyances, we simply could not pass up the sunny patio and the promise of something good to eat. It is a very good choice for lunch or dinner, but as we passed by 55th and Brookside at about 3pm, I wasn't sure if Aixois would even be open. A lot of these places close between lunch and dinner.
Imagine my delight at discovering the Aixois afternoon menu!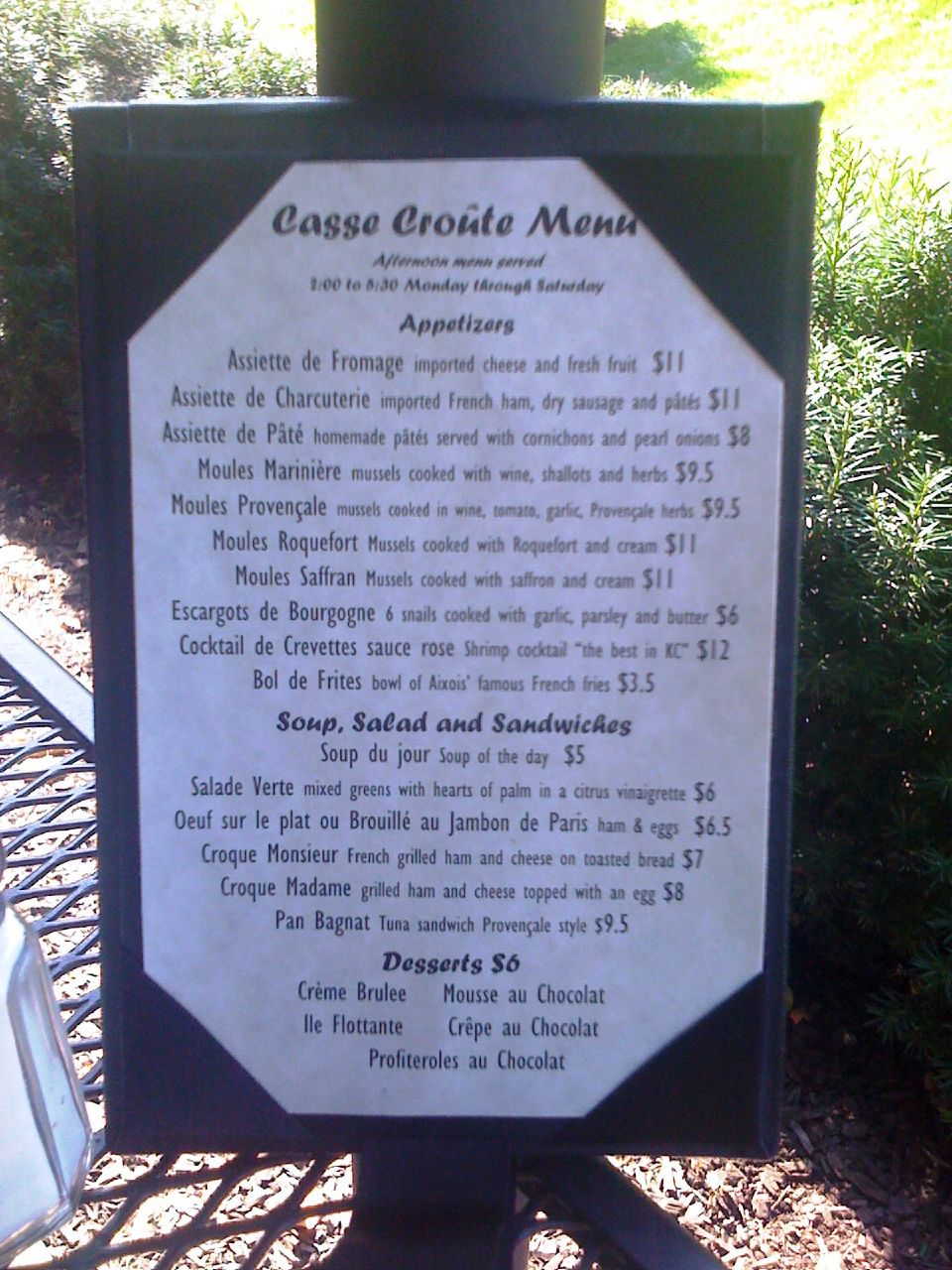 That's right, six days a week you can get a nice sampling of small plates that range from sandwiches to cheese plates to mussels from 2:30 to 5:30pm.
Not lunch, not dinner = perfect.
Oh did I mention that there is an afternoon drink menu too?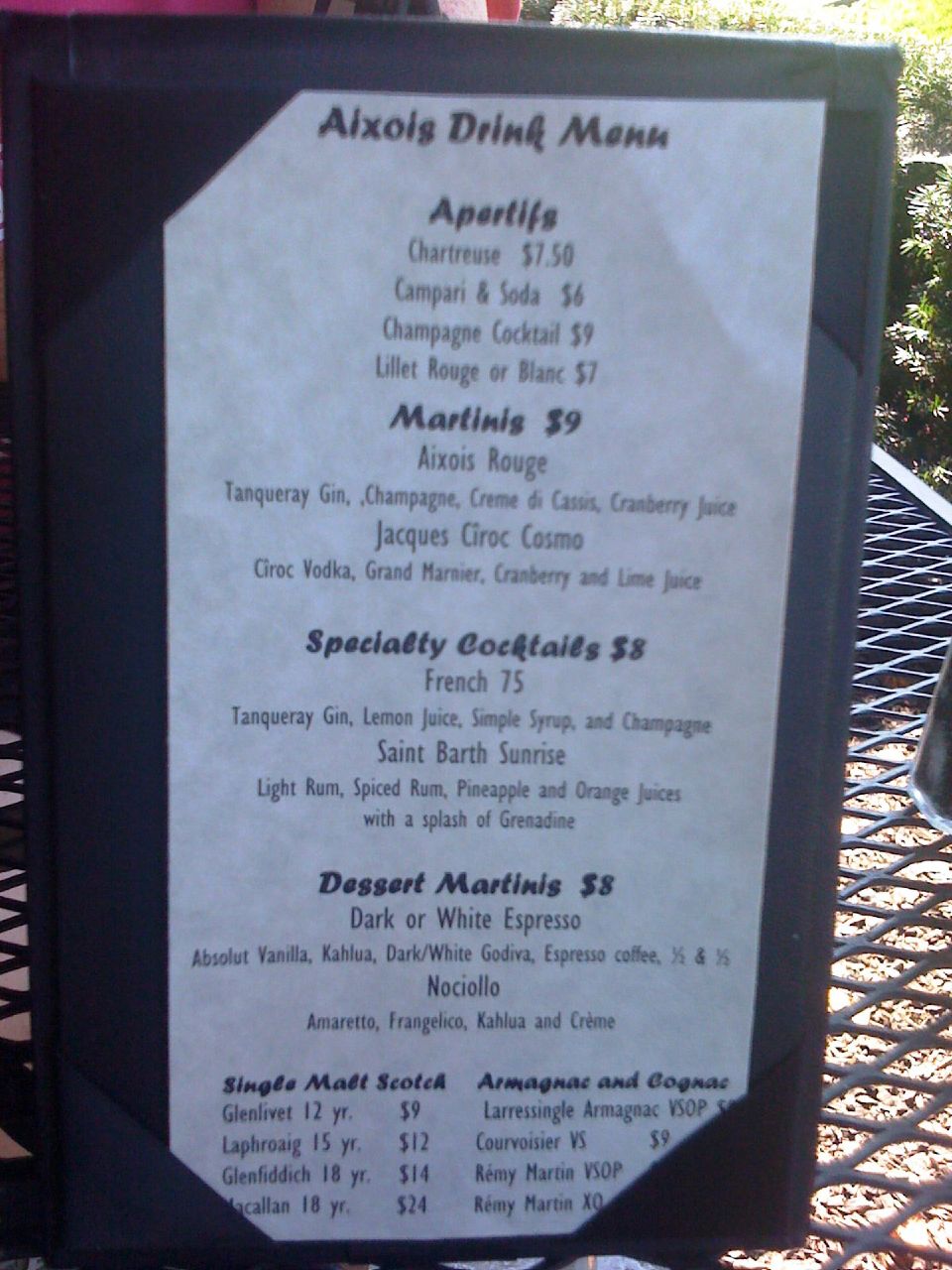 Yeah it's 9 bucks but that Aixois Rouge is something special. I'm going to be making a few of those this Thanksgiving, I promise.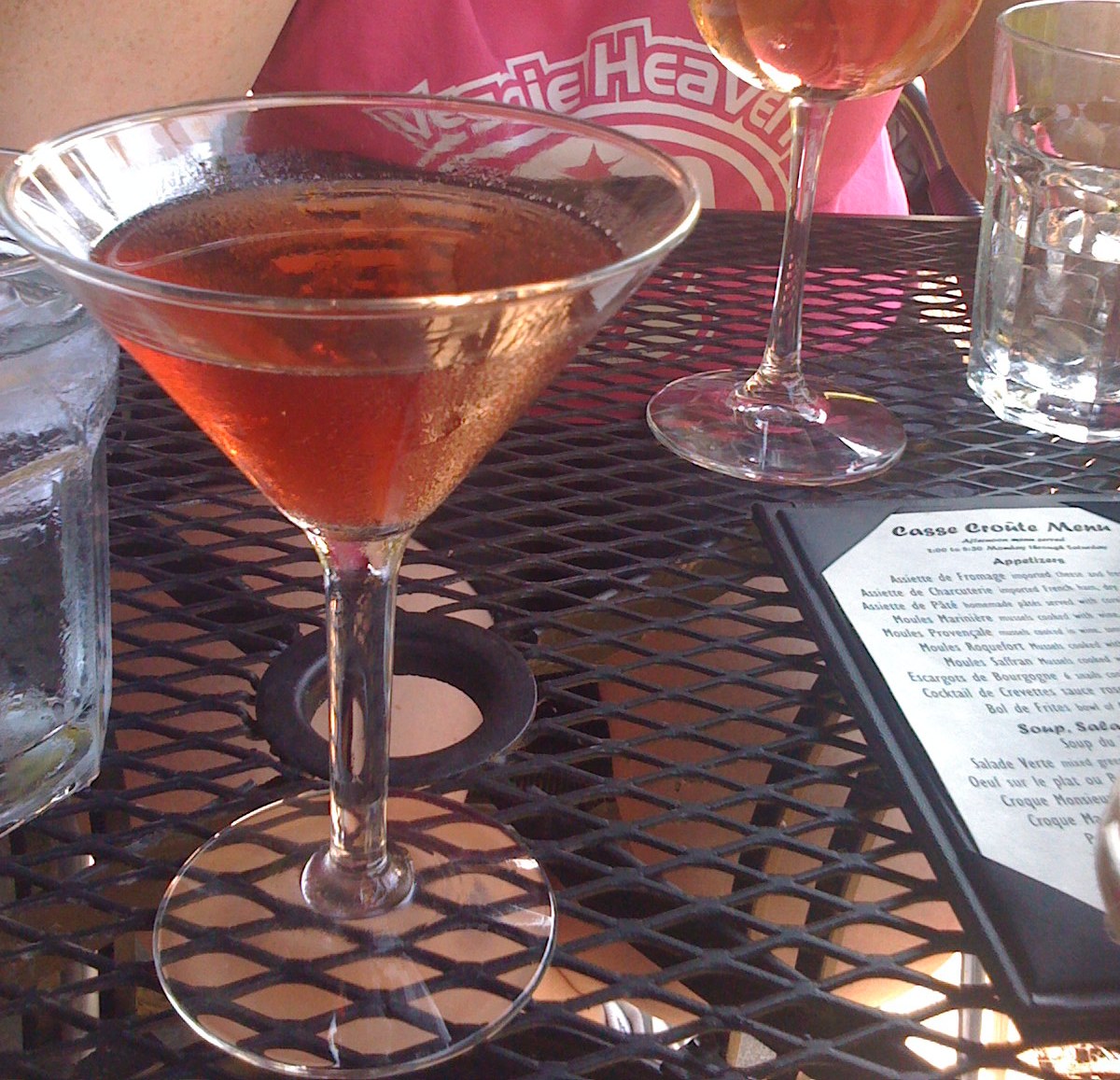 So we sat there and had some alcoholic beverages, a great salad and perhaps the best shrimp cocktail I've ever had.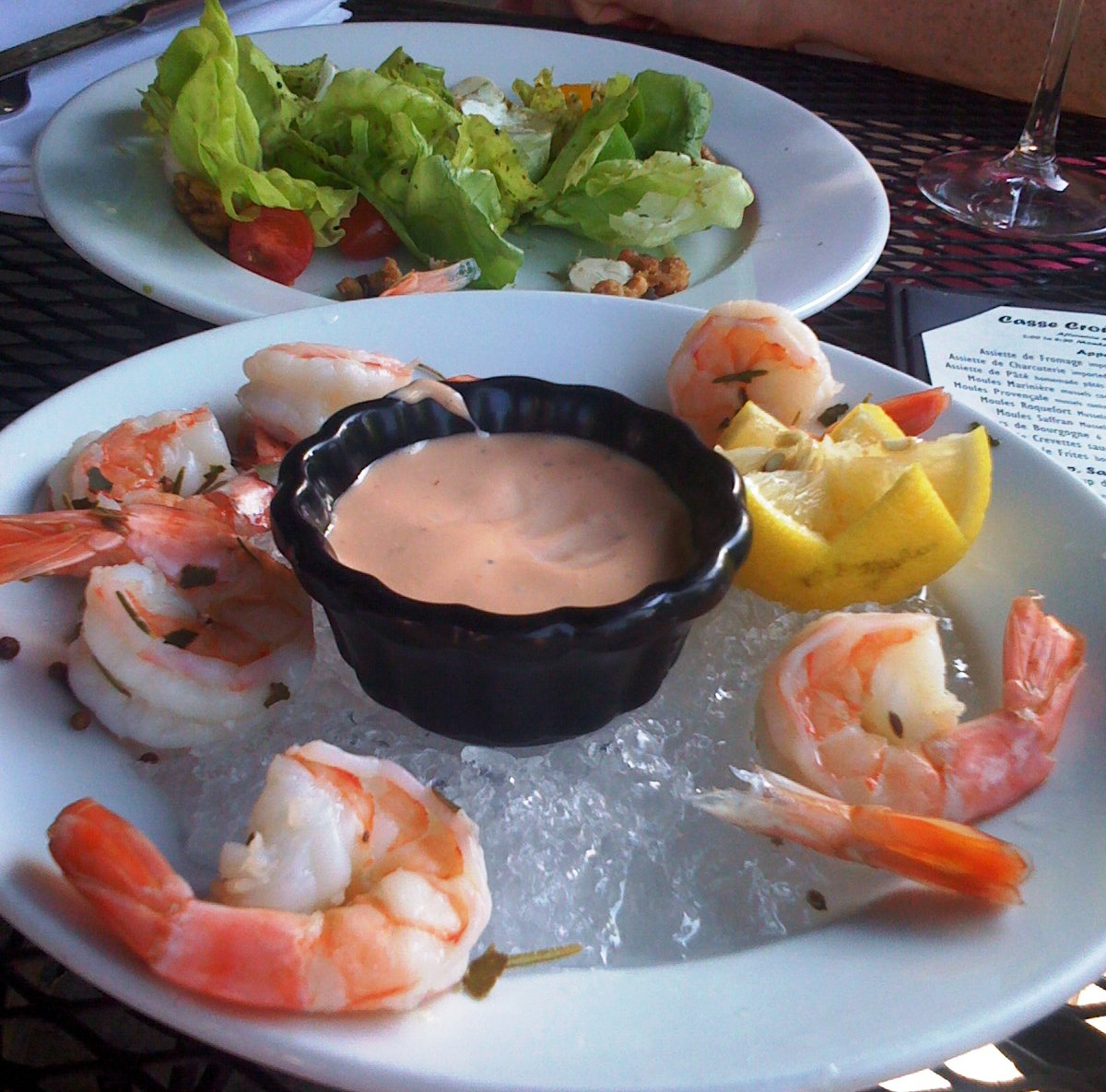 Then we took the long way home, because actual exercise would have just ruined a perfectly delightful afternoon.
Although this blog tends to be about the midweek working-person's meal, one shouldn't overlook the necessity of the weekend drunkard's lunch. Part of it was the spontaneity, part of it was the sheer genius of the idea, but this was one of the really good restaurant experiences I've had in Kansas City.
Read more:
[google-map-v3 width="350″ height="350″ zoom="12″ maptype="roadmap" mapalign="center" directionhint="false" language="default" poweredby="false" maptypecontrol="true" pancontrol="true" zoomcontrol="true" scalecontrol="true" streetviewcontrol="true" scrollwheelcontrol="false" draggable="true" tiltfourtyfive="false" addmarkermashupbubble="false" addmarkermashupbubble="false" addmarkerlist="Aixois, East 55th Street, Kansas City, MO{}restaurant.png" bubbleautopan="true" showbike="false" showtraffic="false" showpanoramio="false"]