The incarnation of Mike's Tavern described below closed in mid-2009 but has since re-opened under new management. The interior, menu and staff have changed completely. I wrote a little piece for KC Free Press about the changes.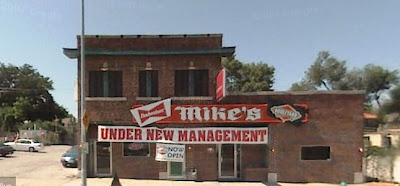 It's not really fair to even write about this place. It's not a lunch spot, it's a bar. And frankly we should hold bars to different standards. There are no waiters, just bartenders. There are no proper cooks, just college kids who make food for extra money. There are no bouncers, just drunks who push a mop across the floor once in a while for free beer. Nonetheless I have a soft spot for Mike's Tavern because it has been around a while (since 1965 I believe), it is one of the few decent places near UMKC/Rockhurst to get a beer, and it is really trying hard to make a go of it.
The menu is a heart attack waiting to happen: Bratwurst, Italian sausage sandwich, Cheeseburger, Philly cheese steaks and hilarious salads. Hilarious because they are basically sandwiches in disguise. Hence the Fried Chicken Bacon salad, Philly Cheese steak salad and the Italian Sausage salad.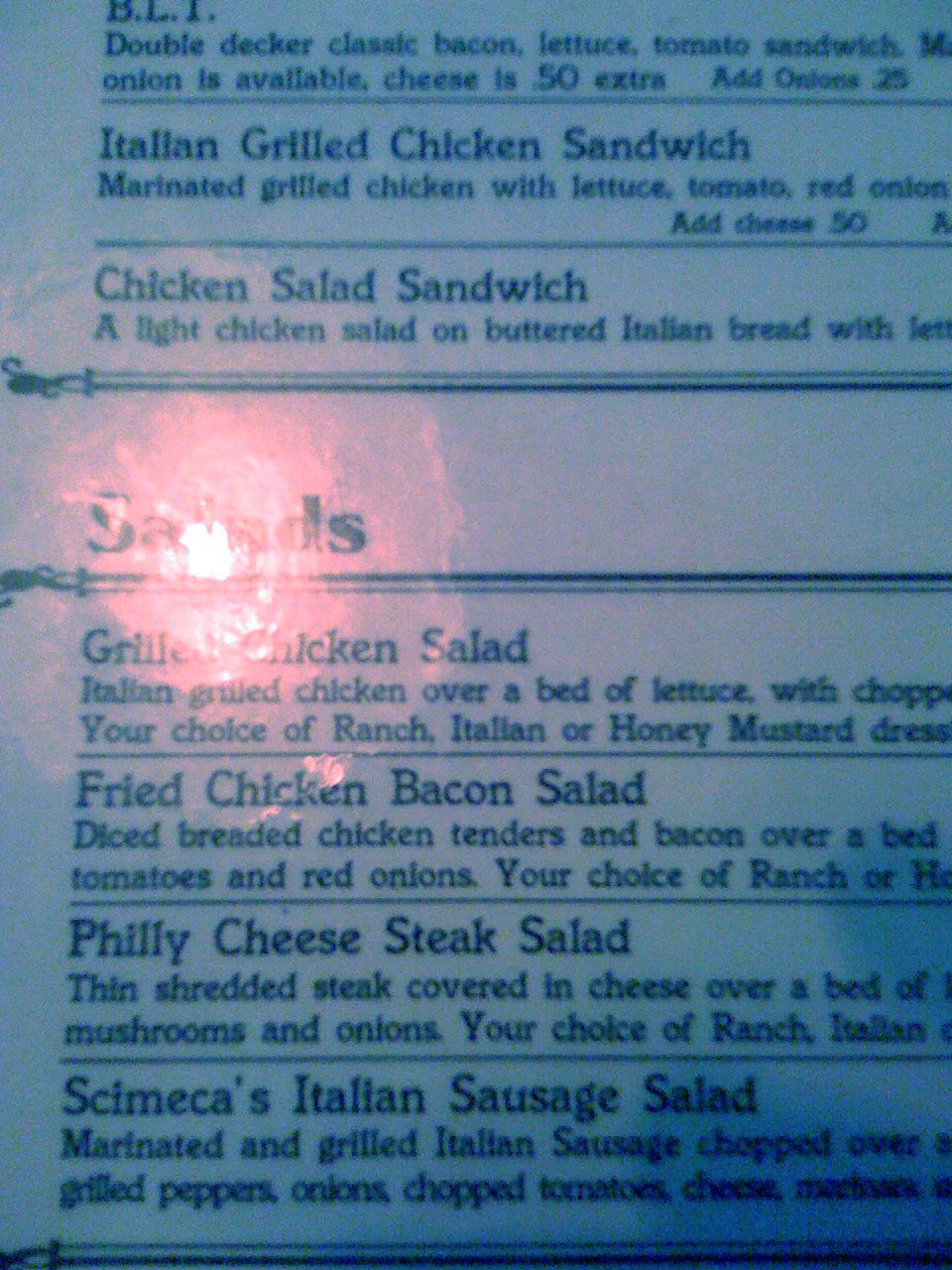 I like the food at Mike's well enough but the place totally fails in being able to provide a fast, efficient lunch in a consistent manner. These people don't even realize if they have table service or not. Sure you can sit down and the bartender will bring you a menu, but you may have to go to the bar to place your order because he's ignoring you. He'll run a tab but you will have no idea what cost what–but it doesn't matter because it will always cost less than it should. Rule of thumb? If you eat lunch at Mike's just sit at the damn bar. Things will be quick and easy. And yes, there should be plenty of room for you because the lunch rush at Mike's consists of five regulars. If you have a group, go ahead and sit at a table but don't expect to get out of there in less than an hour.
I'd be remiss if I didn't say that Mike's is perhaps the most depressing, dank, and lonely place of all time to eat lunch. Seriously it is dark, veritably empty at the height of lunch hour and it still smells vaguely of pre-ban era Basic Lights. Or maybe it's the old guy smoking at the bar, I don't know.
Despite all these things, Mike's actually has pretty damn good bar food. I was a little scared when the crusty dude with the bad goatee and the limp got up from the bar to make our food, but it turned out very well. The tenderloin was well fried and put together with some degree of care. Mike's burgers are particularly good as well. I wanted to try the bratwurst but they were out of sausage on the day I visited.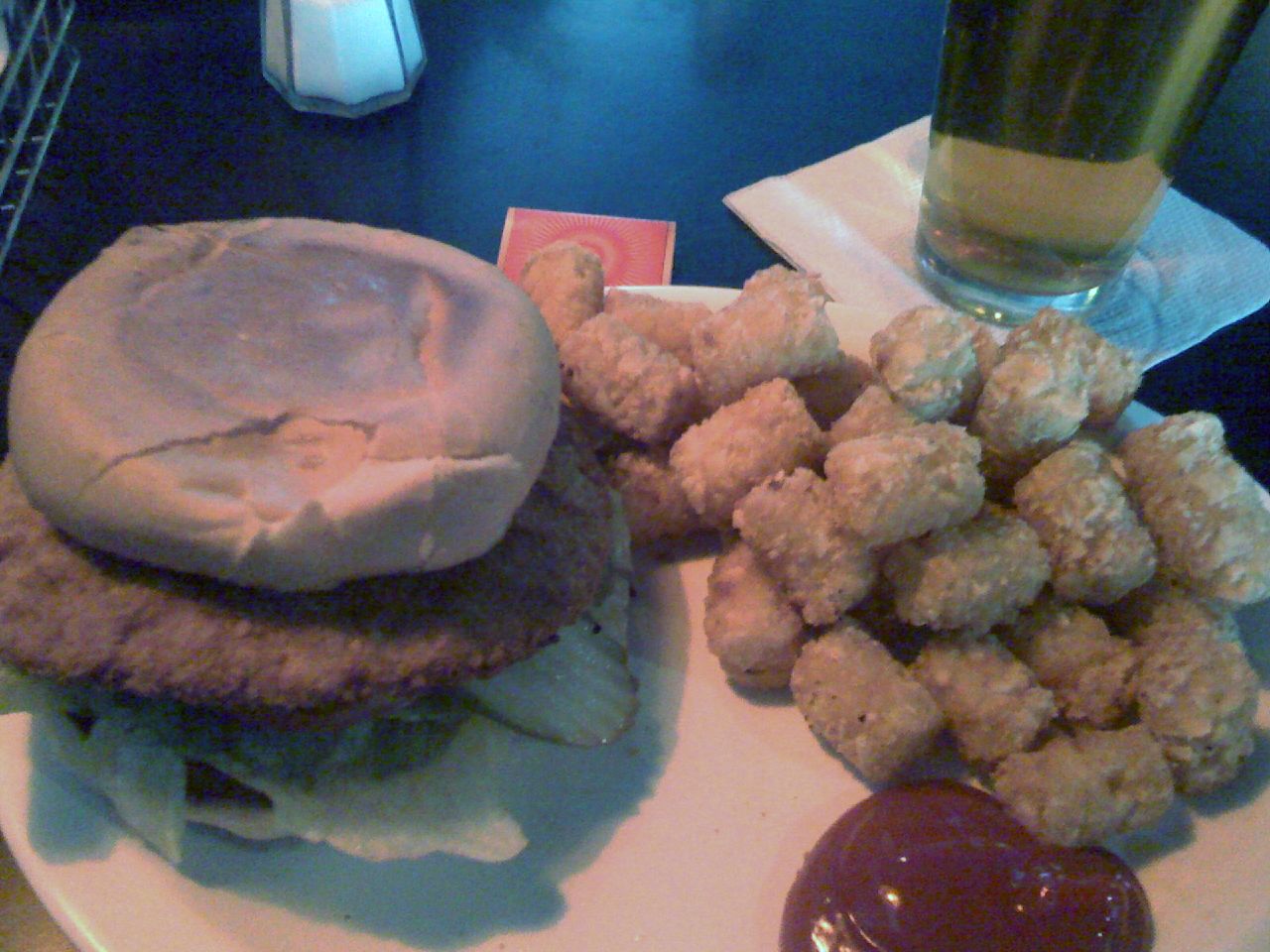 You can get tots, onion rings, or fries with your sandwich, which I appreciate. What I did not appreciate, however, was the shameless flaunting of generic condiments.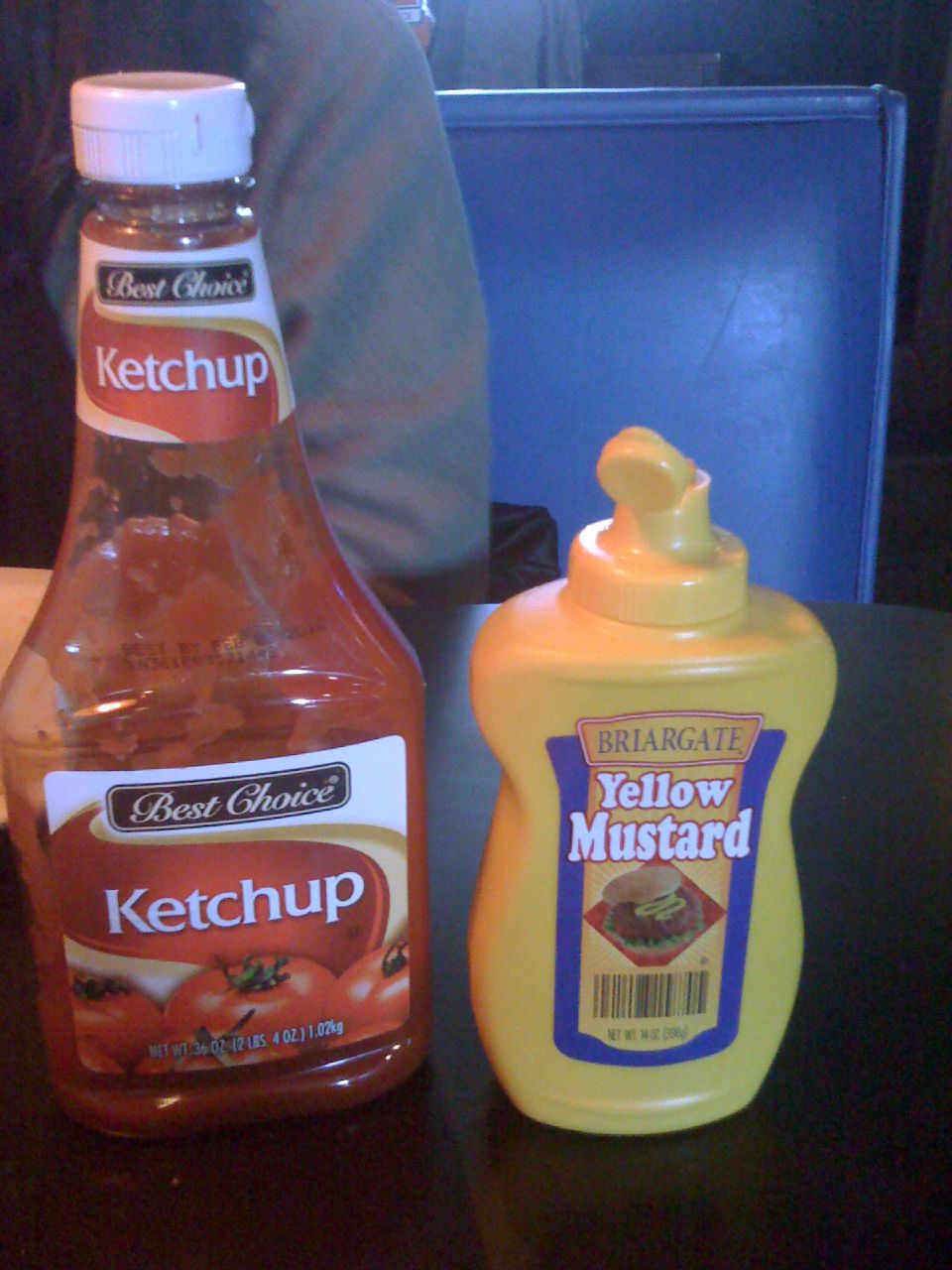 This place really should be more popular given all the students in the neighborhood, not to mention the staff of UMKC and Rockhurst. About a year ago, Mike's underwent some renovation to both the interior and exterior which was much needed. The exterior is very nice with the addition of lamps, a park bench and some plants in the warmer months. Inside, they have removed a wall and replaced most of the tables. The men's room is among the worst in KC but there are paper towels, soap and hot water which is all I'm looking for where food is served. The decor consists of a lot of Rockhurst gear, in addition to the usual stuff you find in bars, like beer signs and stuffed moose heads.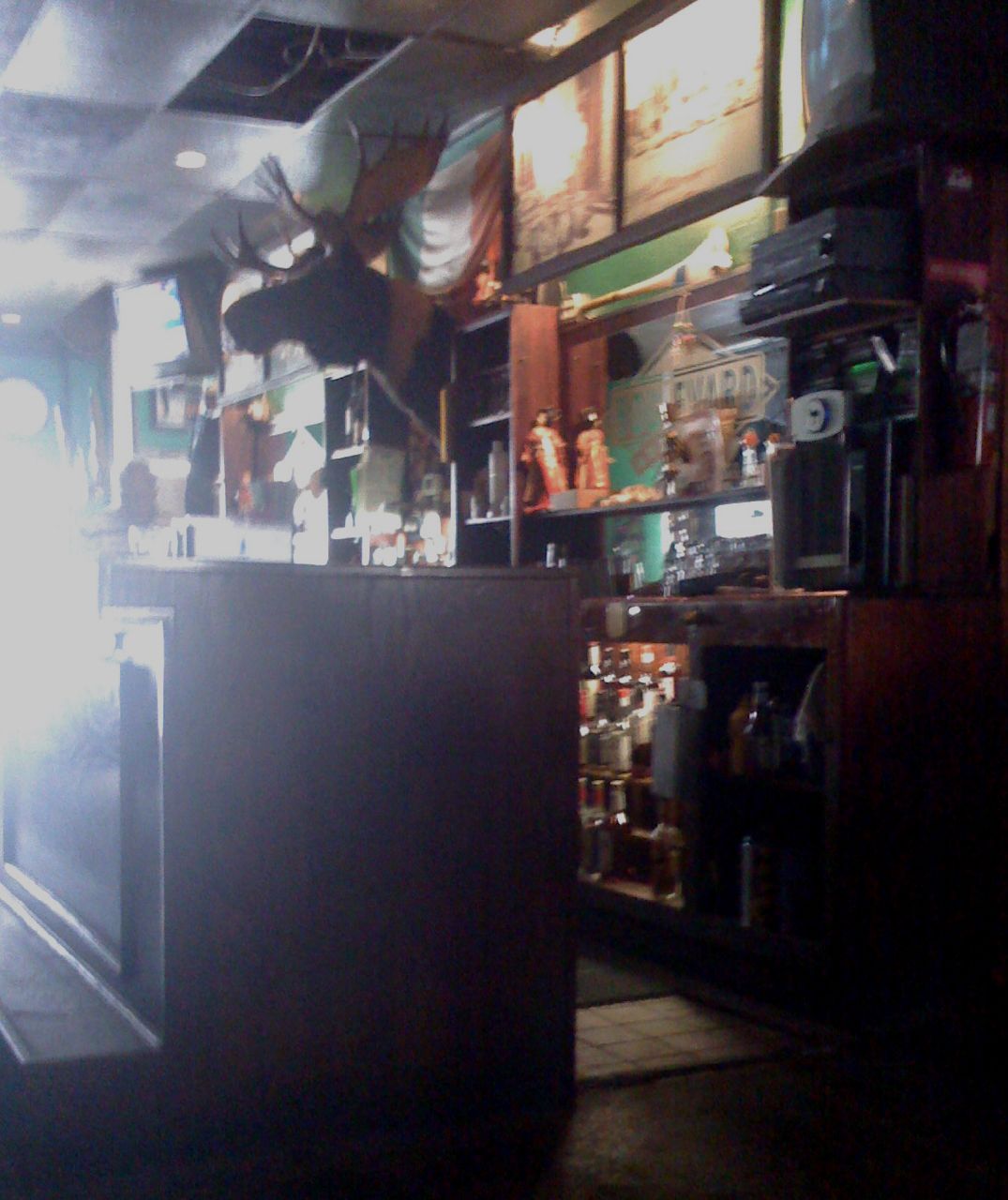 Check out these sweet short-shorts!
The staff and the owner are super friendly people. This is kind of a dive, but not a place anyone should be wary of, even at night. They will make you feel welcome without kissing your ass in the process. For a bar, that's really all you can ask for.
This is not a place to go eat lunch when the weather is nice. But if it's dreary and you're stumbling down Troost looking for a beer and a cheeseburger, it gets the job done.
Read more:
Yelp

[google-map-v3 width="350″ height="350″ zoom="12″ maptype="roadmap" mapalign="center" directionhint="false" language="default" poweredby="false" maptypecontrol="true" pancontrol="true" zoomcontrol="true" scalecontrol="true" streetviewcontrol="true" scrollwheelcontrol="false" draggable="true" tiltfourtyfive="false" addmarkermashupbubble="false" addmarkermashupbubble="false" addmarkerlist="5424 Troost Avenue, Kansas City, MO{}restaurant.png" bubbleautopan="true" showbike="false" showtraffic="false" showpanoramio="false"]