The dumplings at Po's Dumpling Bar are definitely homemade, but they won't knock your socks off. What will knock your socks off is the marinated cabbage and pork soup. Seriously, this was one of the most interesting and delicious things I've put in my mouth all year. I think they should change the name to "Po's Marinated Cabbage and Pork Soup Bar." You don't like cabbage, you say? Well, there's no hope for you. May I suggest the Orange Beef?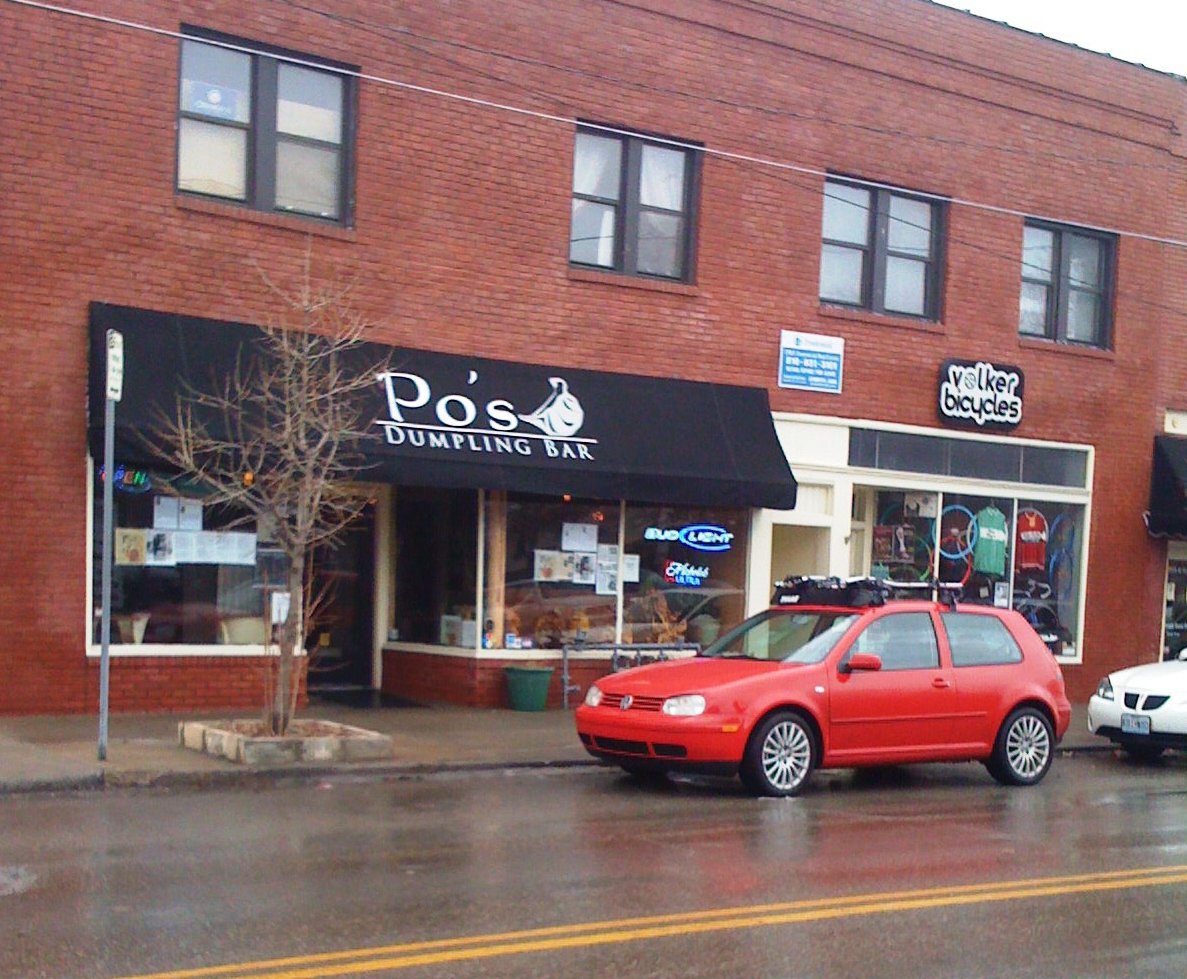 Anyway, I like the vibe of Po's Dumpling Bar. It is very casual without the design and pomp of nearby Asian powerhouse Blue Koi. Po's is a little more DIY in its decor and a tad less pompous than Blue Koi in terms of its menu, ambiance and service. Of course these are things that May pointed out a long time ago.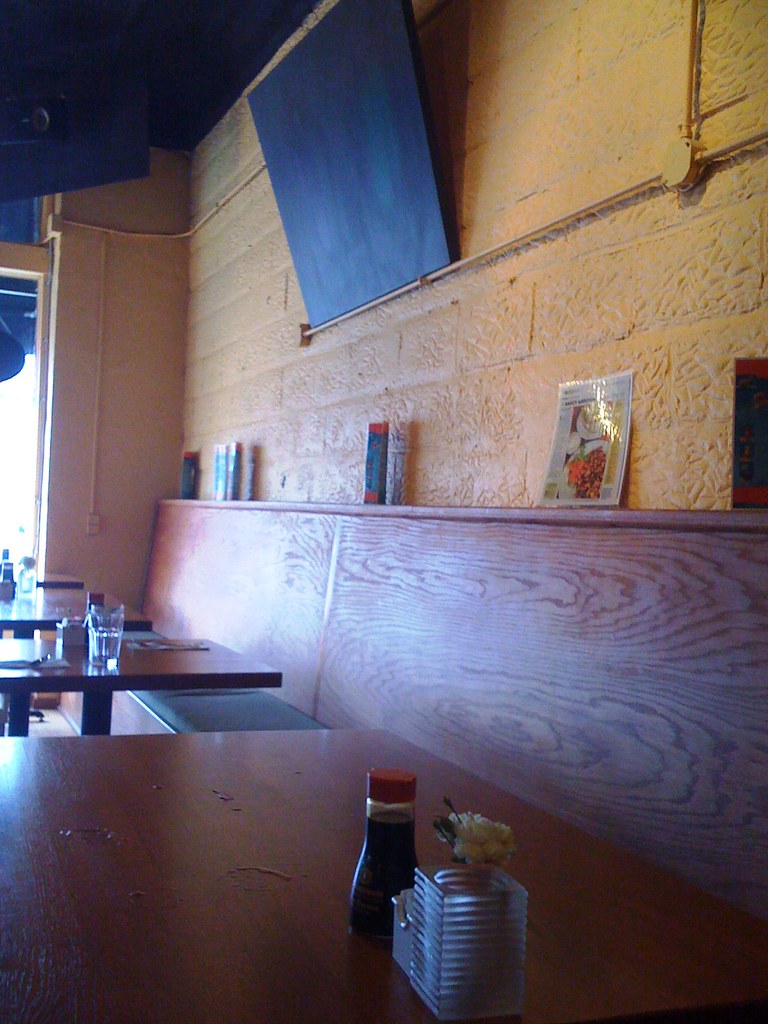 Po's is basically a Chinese restaurant, and they have the menu to prove it. They offer a few typical Chinese-American staples like Cashew Chicken, Beef with Broccoli and Sweet and Sour Chicken under the somewhat misleading menu heading "Traditional Lunches." Though I don't often order these sorts of things it is nice to know that there are options for…uh, people who like that kind of food. You know, like your parents.
The menu also features a number of noodles, soups, and noodle soups. I ordered something called "pan-fried noodle" with beef which was a little bit of a surprise. It was a rather pedestrian stir-fry on a bed of crunchy noodles.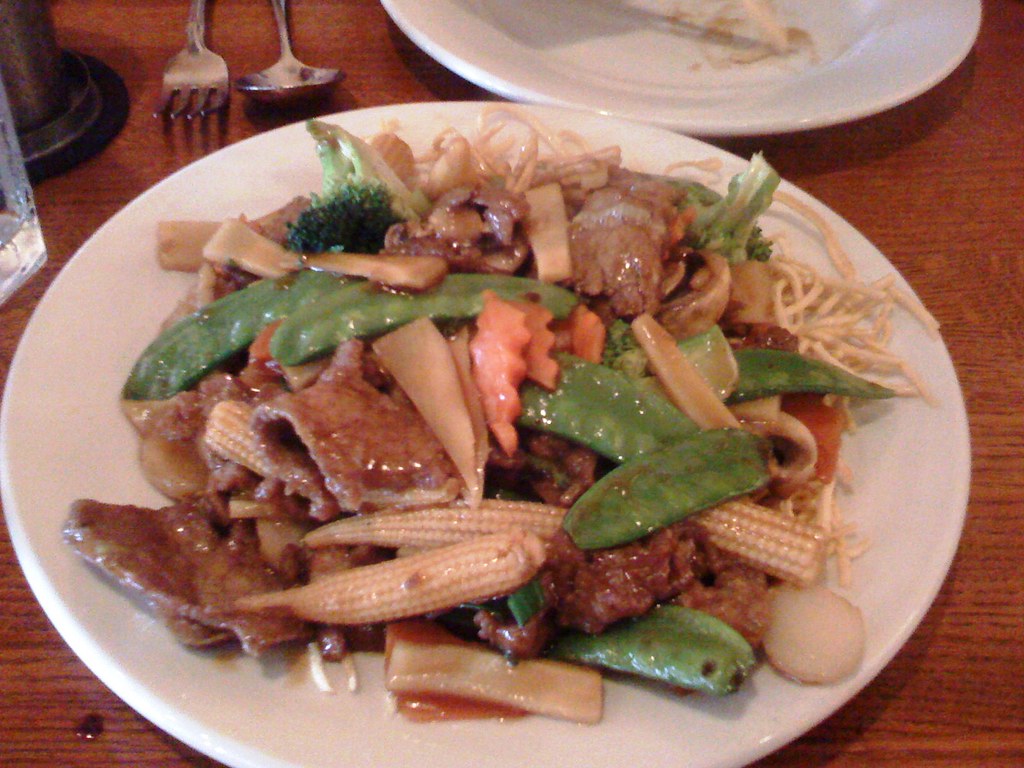 I have always been mystified by the crunchy chow mein style noodles, and I remained mystified. I just did not find it to be a pleasant texture component, particularly when some of the vegetables were crunchy as well. Even had the noodles been soft, i would not have been thrilled with the dish, though. The beef was on the tough side and had a minerally undertone that I found unpleasant. The preponderance of baby corn was likewise a disappointment. Between the baby corn, bamboo shoots and water chestnuts, most of the vegetables came from cans.
The lunch entree aside, my experience was actually quite good at Po's. The real action seems to be on the appetizer section of the menu. They offer steamed dumplings, pan fried dumplings, shrimp dumplings, several kinds of buns, seaweed salad, and these delightful lettuce wraps with minced chicken and hoisin sauce.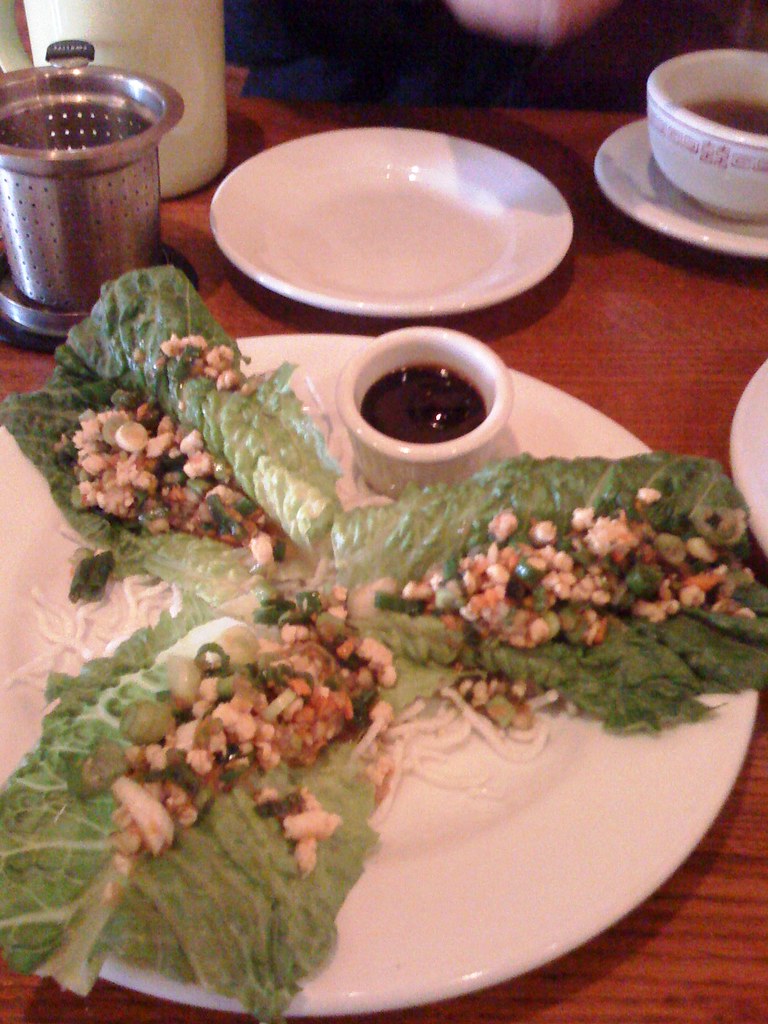 They also have a ton of soups available. If they are all as delicious as the cabbage and pork soup, I'm going to be a regular customer. The bowl size ($4.95) is easily enough for two people to have their fill before a meal or one person as his meal. I couldn't tell what kind of broth they used but it was as strong as a beef broth. It contained delectable, floating bits of shitake mushroom, green onions, cabbage and pork. I can't adequately describe the flavor for you, just go try it.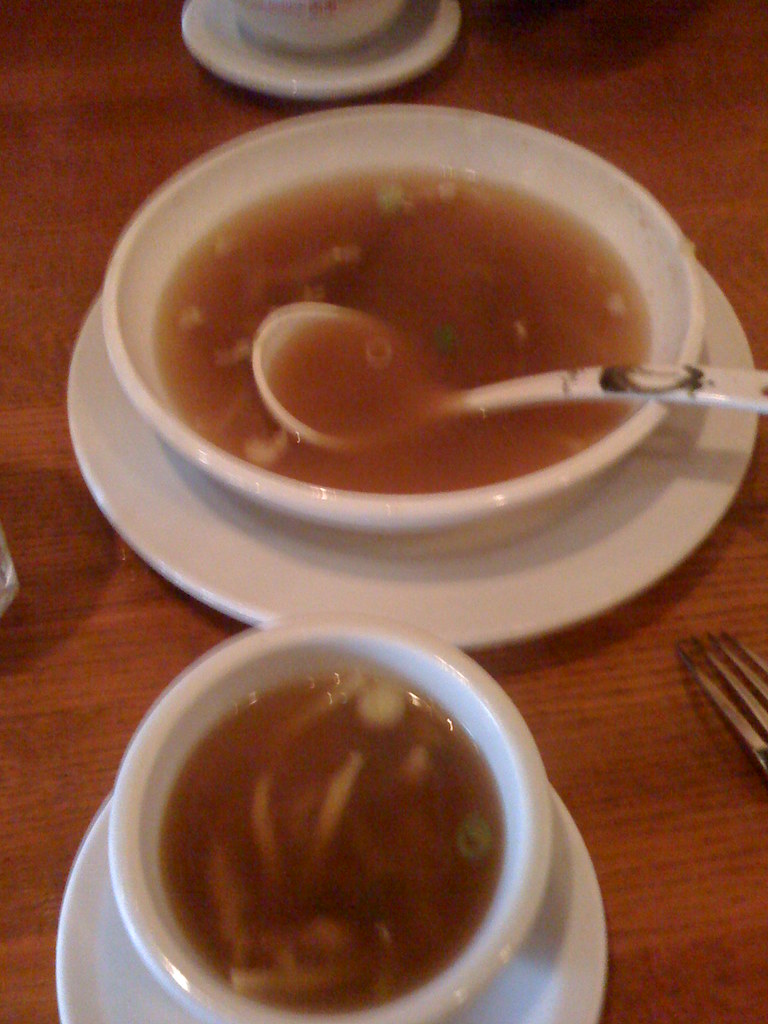 Po's will not compete with Blue Koi for the yuppie dinnertime crowd, but for those looking for a quick, cheap lunch, it can be very good indeed. If you have visited and had something you enjoyed, let me know in the comments. I think once you know what you like, you'll be a repeat customer. I'll be back for that soup.
Read more:
[google-map-v3 width="350″ height="350″ zoom="12″ maptype="roadmap" mapalign="center" directionhint="false" language="default" poweredby="false" maptypecontrol="true" pancontrol="true" zoomcontrol="true" scalecontrol="true" streetviewcontrol="true" scrollwheelcontrol="false" draggable="true" tiltfourtyfive="false" addmarkermashupbubble="false" addmarkermashupbubble="false" addmarkerlist="1715 West 39th Street, Kansas City, MO{}restaurant.png" bubbleautopan="true" showbike="false" showtraffic="false" showpanoramio="false"]