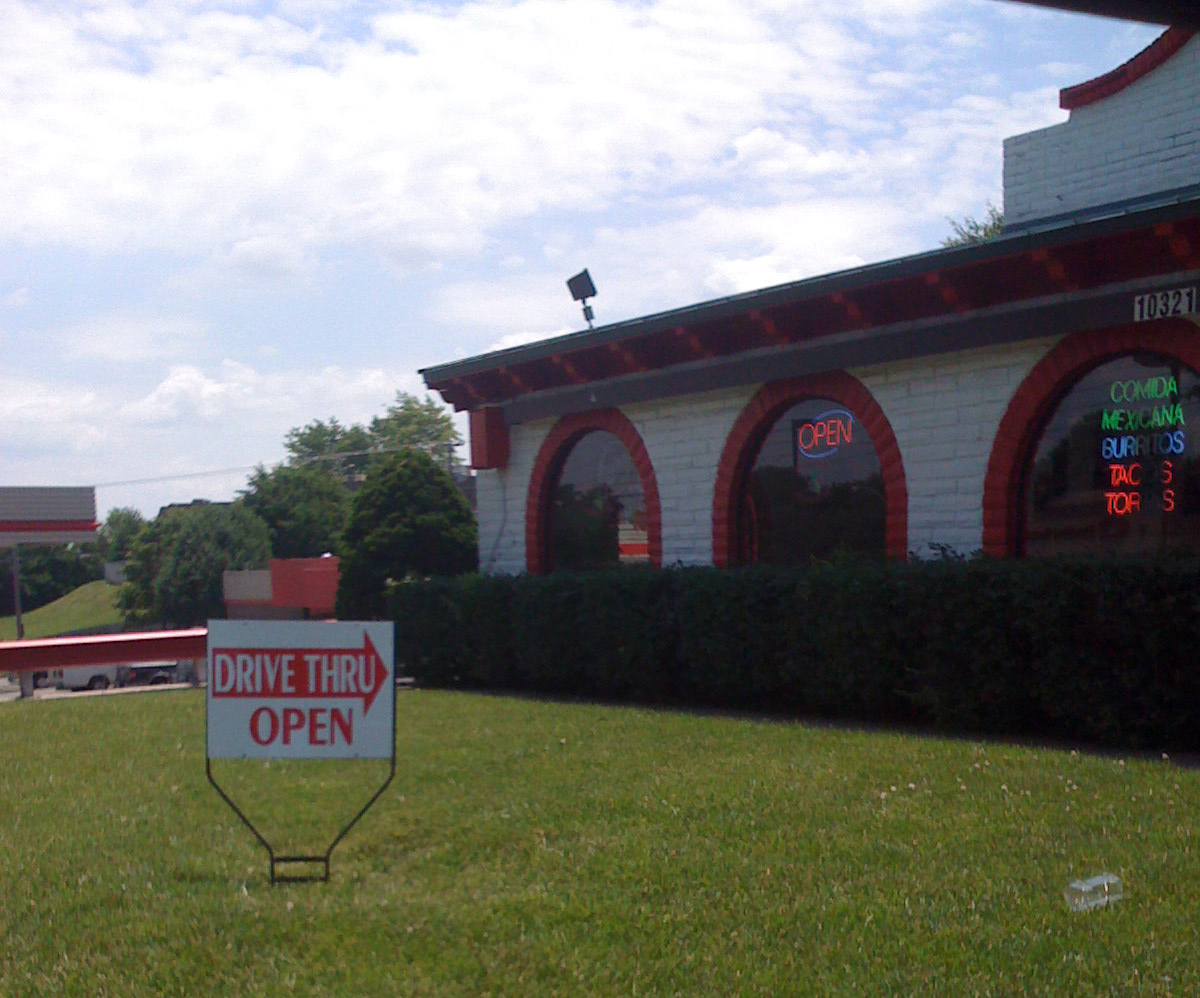 No one can easily remember the name of this place or exactly where it is located, probably because it seems so generic. I mean "Two Amigos?" That's not the most catchy name.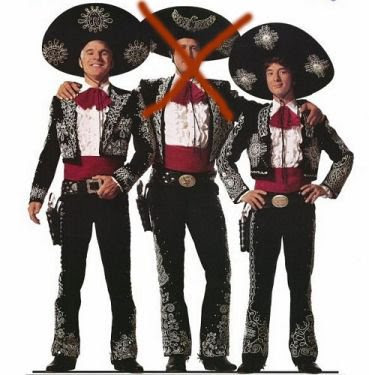 Moreover the restaurant is situated in an old Taco Bell building, not exactly the connection you would want potential customers to make, even though the building is kind of cool. Two Amigos also features this less than progressive logo of two lazy Mexicans sleeping under a tree a la Speedy Gonzales cartoons.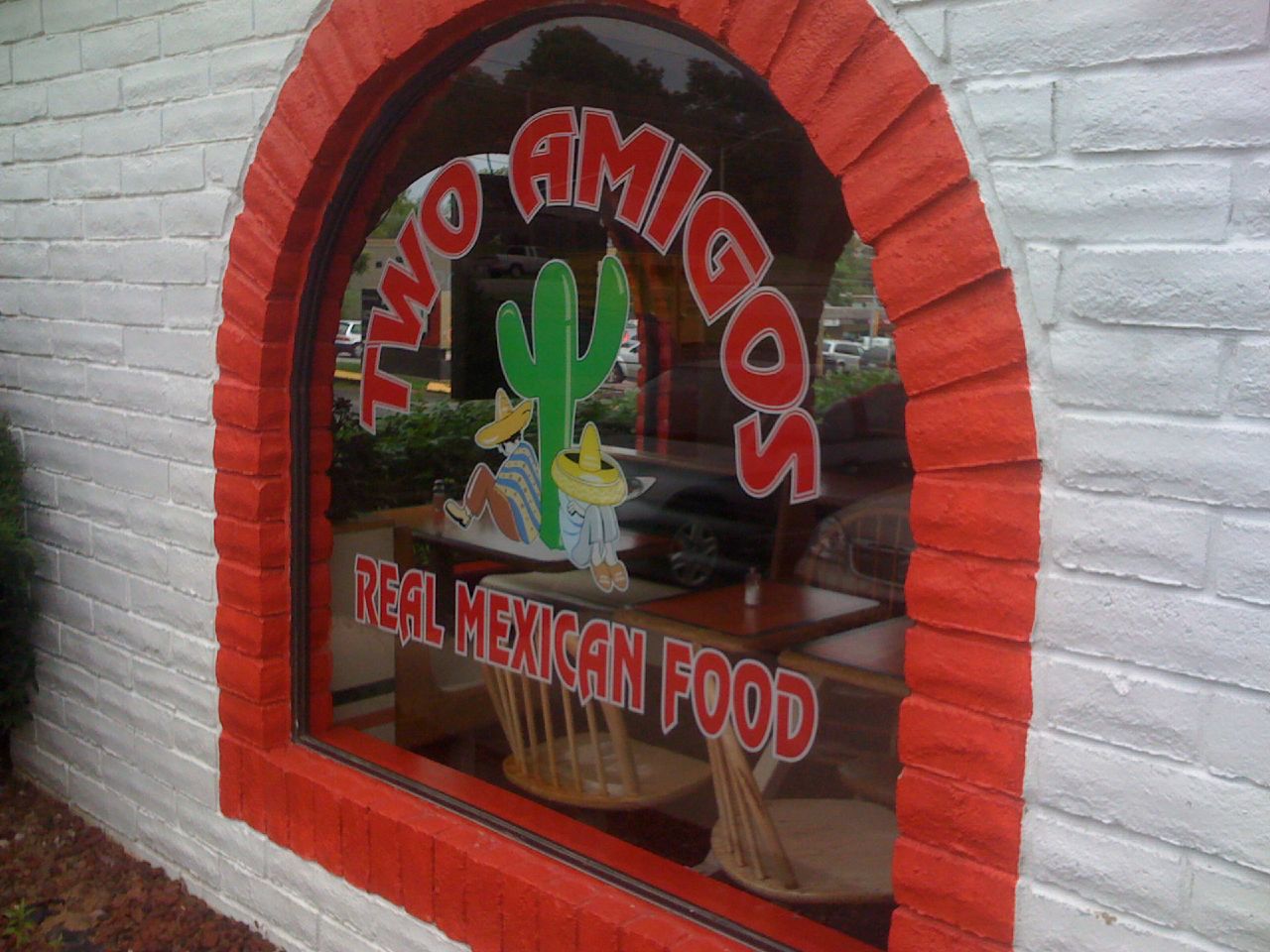 For these reasons Two Amigos has been hidden in plain sight for a couple years.
Have you ever been to the Red Balloon, perhaps the greatest karaoke bar in the Kansas City metropolitan area? Sometimes on the weekends, it gets quite crowded and the parking lot fills up. But it's not a big deal since there is a parking lot just next door. You just have to step up a little embankment and boom, you are right at the bar. That parking lot next door? That's Two Amigos. I had parked there several times before realizing that this was the Mexican place people had mentioned to me.
As you can see this place advertises "Real Mexican food," and having visited a couple times, I think they deliver the goods.
Walk right in and take a gander at the huge menu above the counter. Everything is there: classics like enchiladas, tacos and burritos, hearty soups like menudo and posole, full entree plates, seafood cocktails, three kinds of tamales and a refrigerator full of jarritos, half-liter bottles of Coca-Cola and several kinds of Mexican beer. The menu board runs the length of the counter; items are punctuated with taped-on pieces of paper or handwritten translations. Some items are highlighted with signs taped up by the register.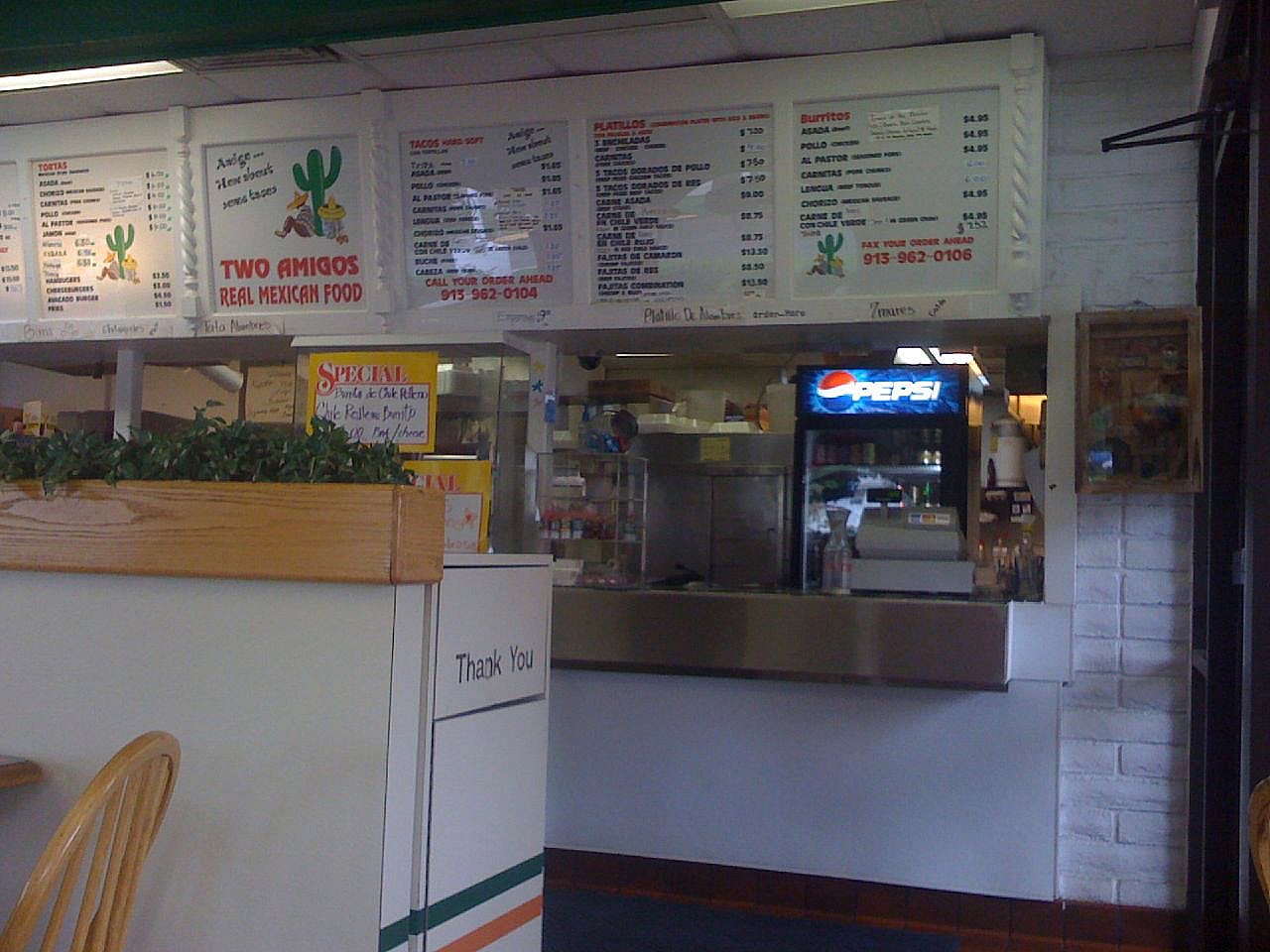 I have had a bunch of tacos here which allowed me to try a lot of their meats. I sampled the carnitas, carne asada, lengua (tongue), cabeza (cow head meat), fish and the chicken. Only the lengua rubbed me the wrong way (hehe), mostly because of its spongy texture, but that's just my personal preferences at work. The cabeza was much as I expected, hearty, fatty and delicious with a pot-roast like consistency. The fish tacos do not receive the cabbage slaw treatment that they do at other places. In other words they are prepared much like the other tacos with onions, cilantro and a touch of shredded iceberg lettuce, the latter topping being the only differentiation between the fish tacos and other kinds.
The tamales are very simply prepared as, I would argue, they should be. I prefer them handed to me in a corn husk unadorned by any superfluous sauces, cheeses or toppings.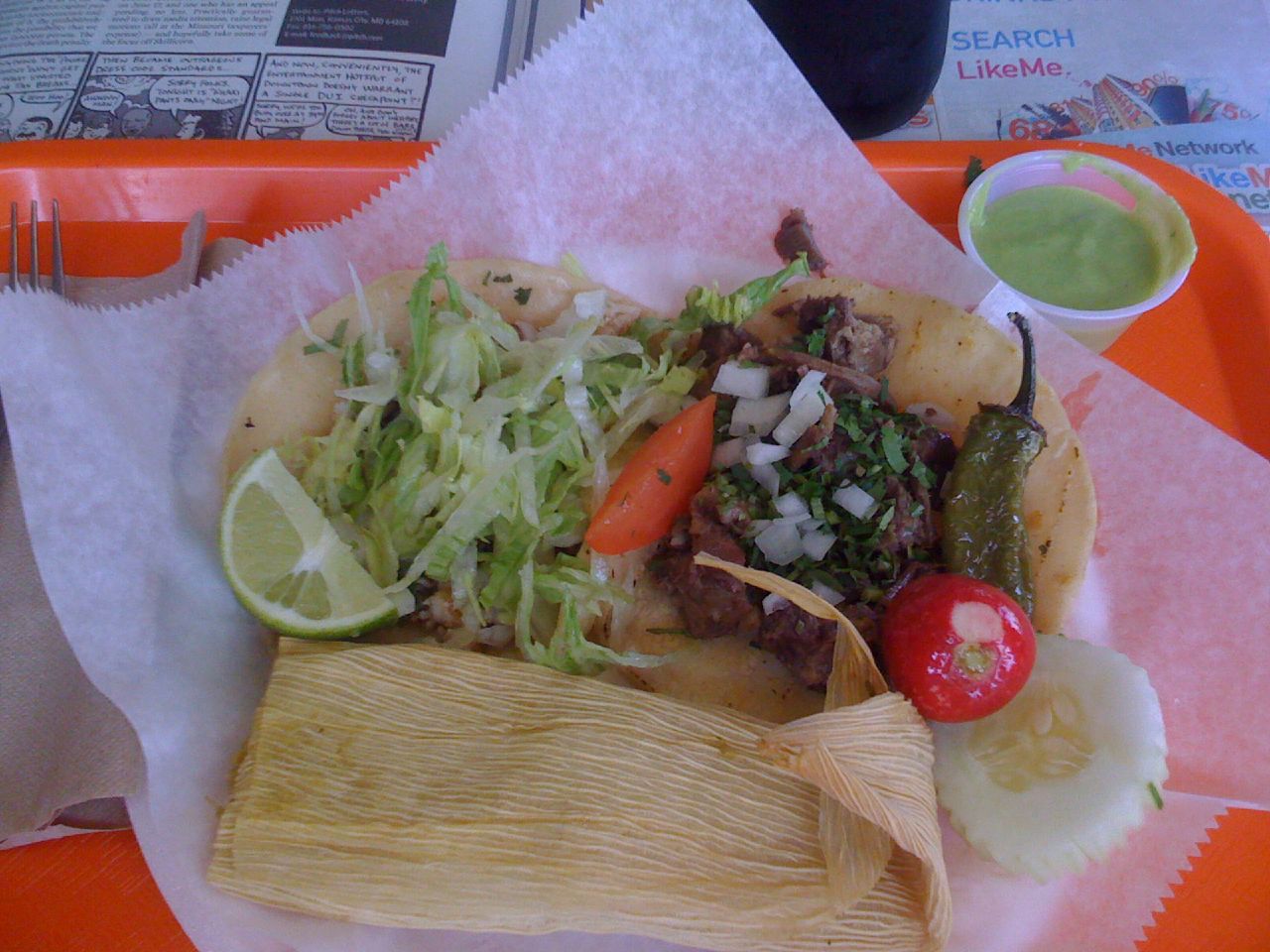 With judicious use of a good salsa, this tamale is just about perfect the way it is. These did not disappoint, though the filling was a little on the dry side.
What puts Two Amigos head and shoulders above other Mexican establishments are their salsas. They offer five kinds: blazing hot habanero, a hot salsa verde (green tomatillo), a medium-spicy red salsa made from guajillo chiles, a medium tomato-chipotle salsa and a thin, pureed avocado sauce. But of course quality always trumps quantity and Two Amigos sauces represent both.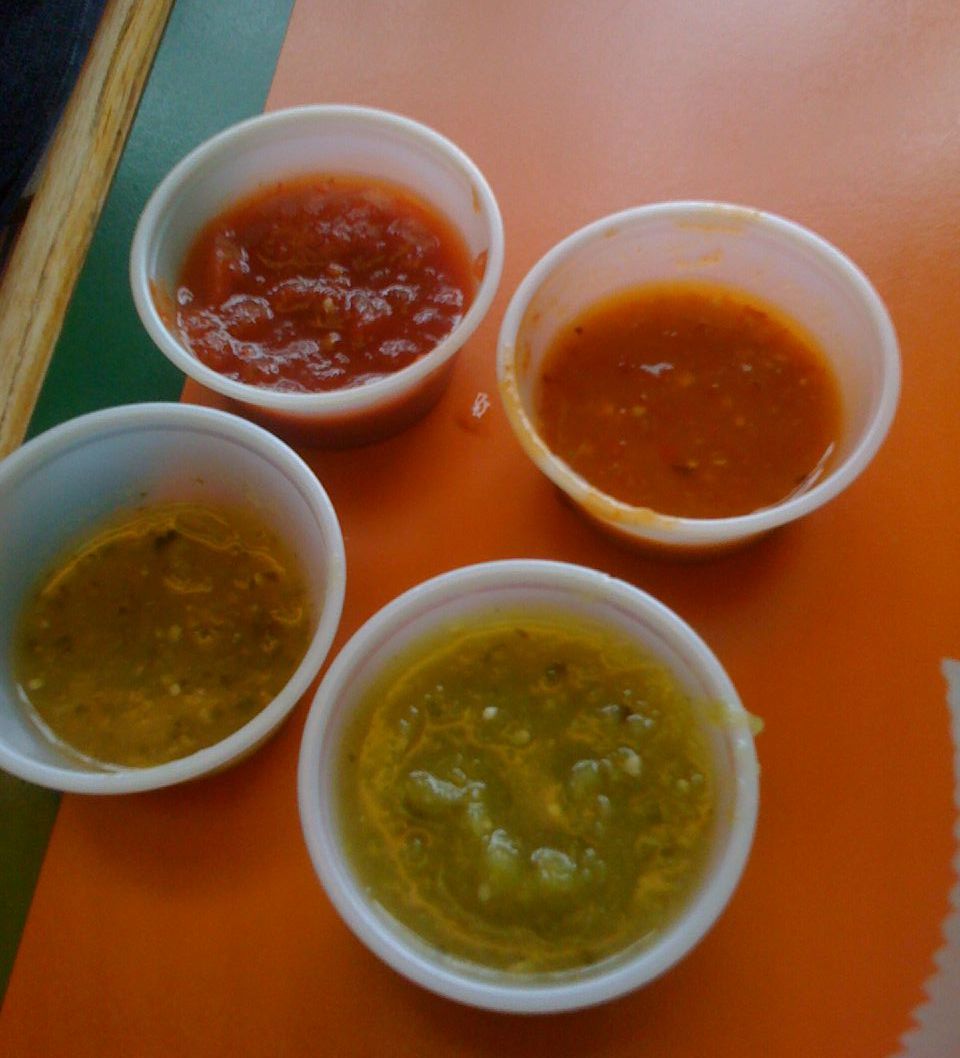 My favorite is the red chile salsa but I found that the avocado stuff really rounded out the fish tacos nicely. Their huaraches are excellent as well, though a little smaller than I've seen elsewhere. They are only available as a platter: 2 huaraches, rice and beans for $11, which is a tad pricey for Mexican, but probably fair.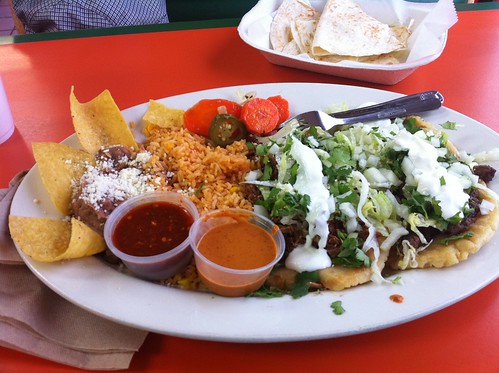 There is also a little condiment station with iced cucumber slices, whole radishes, limes and roasted jalapenos. After a bite of a habanero salsa-adorned taco, I immediately understood the appeal of the cold cucumber.
There is a huge Quick Trip next door to Two Amigos, so it must get quite a bit of exposure and traffic. Unfortunately it never seems to be very busy. For instance I found it somewhat depressing to see two guys cutting across the Two Amigos parking lot carrying QT sandwiches and bags of Doritos. I just can't fathom making that choice.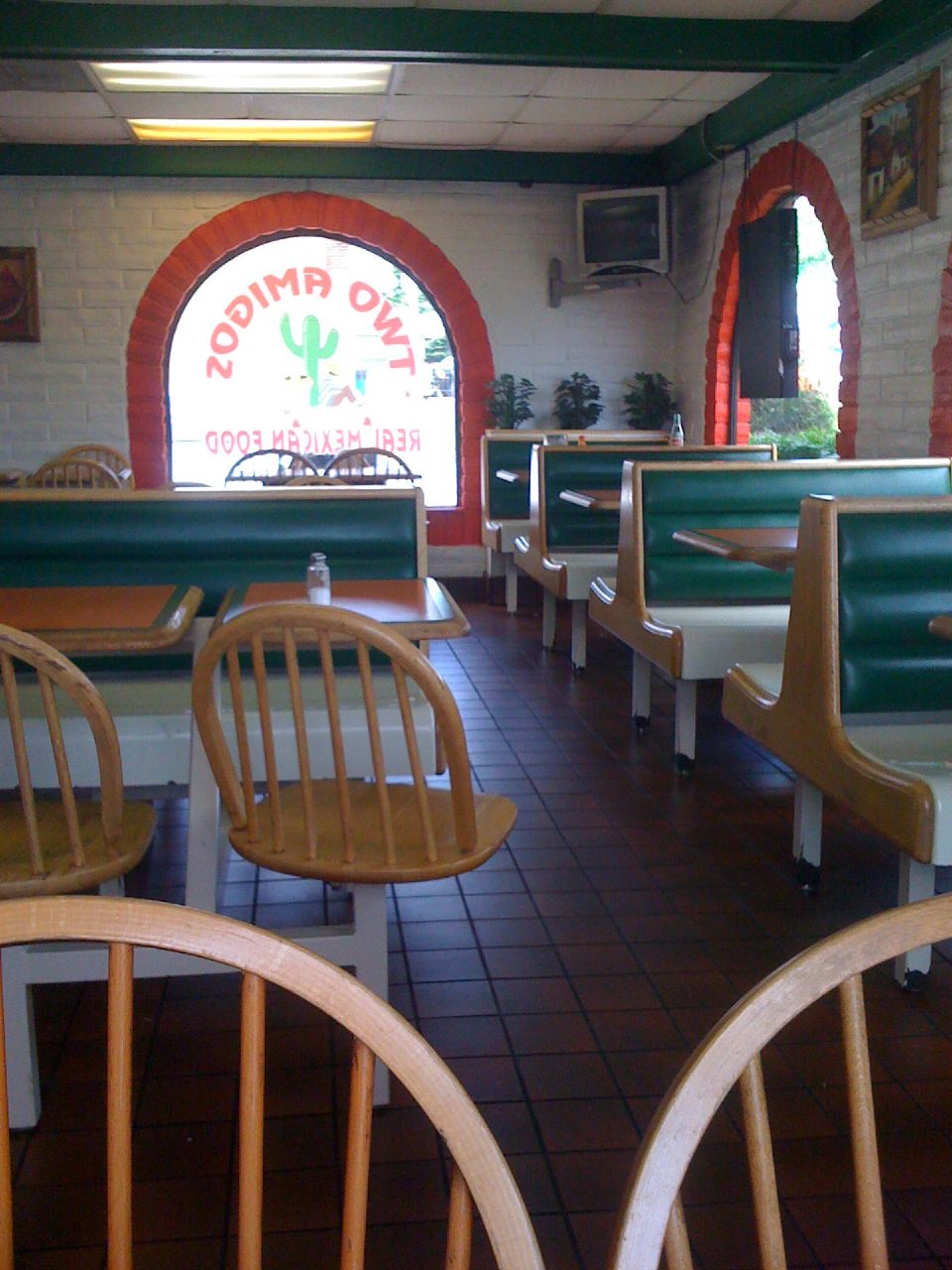 The interior is almost unchanged from its days as a Taco Bell. I'm pretty sure that the booths, the counter, the trash areas and even the orange cafeteria trays are left over from that period. It's funny to realize how much smaller fast food restaurants used to be. A couple of old televisions are mounted in each corner, usually only one is turned on, playing Spanish language programming loud enough for the owner to hear at the counter.
They even still operate the drive-through, made evident by a couple of yard signs in front of the building. One time I actually saw the owner wearing a headset over her black knitted hairnet.
The prices here are fair, and comparable to other similar restaurants. Plan on spending six or seven bucks, and more if you want to sample a lot of items. And bottled soda will set you back more than fountain pop. Tacos are all about 1.85 each, and the combination plates are in the neighborhood of $7.50, depending on what you get.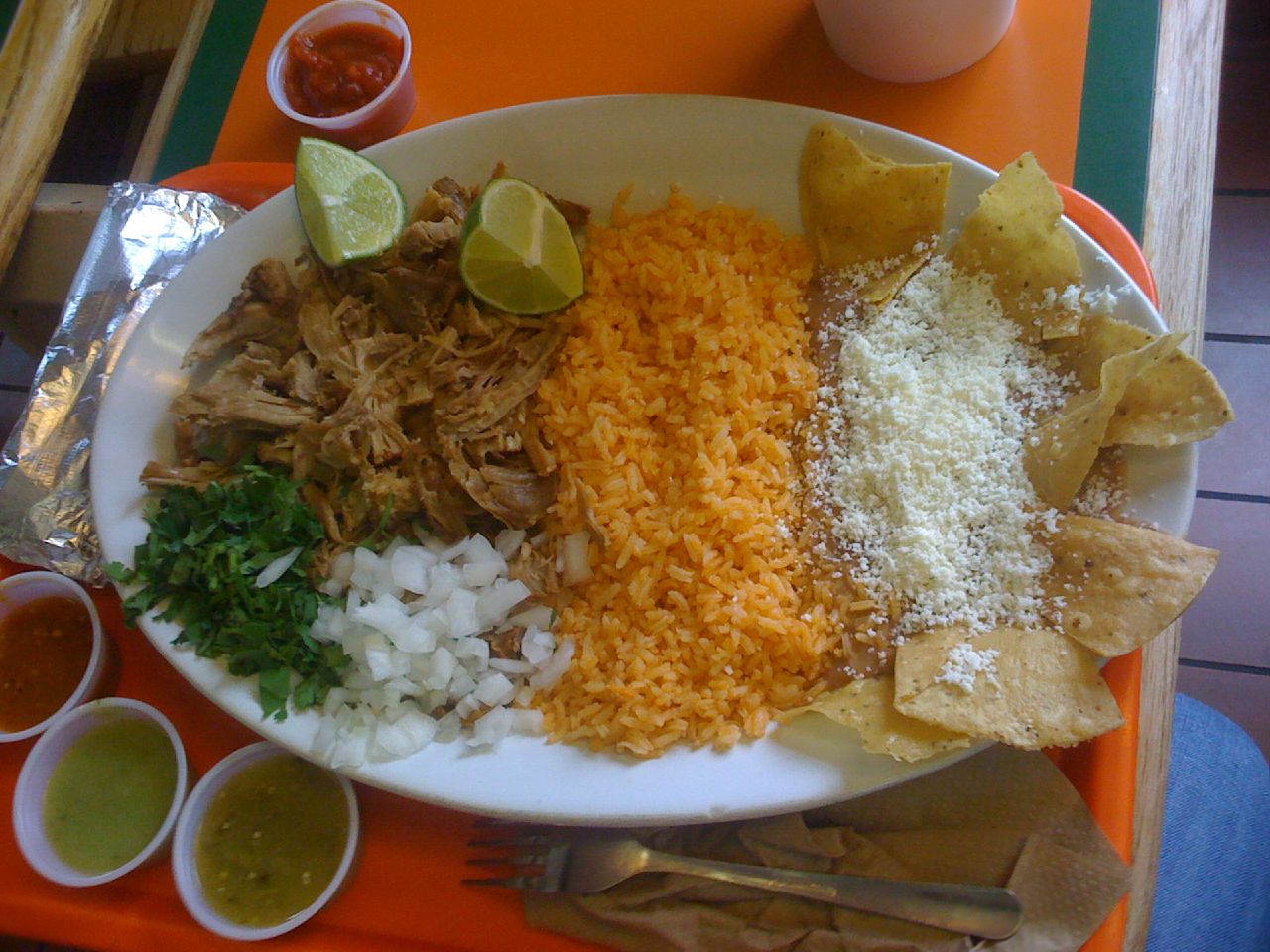 For the cost conscious, the burritos cost $4.95 and approach infant-like proportions.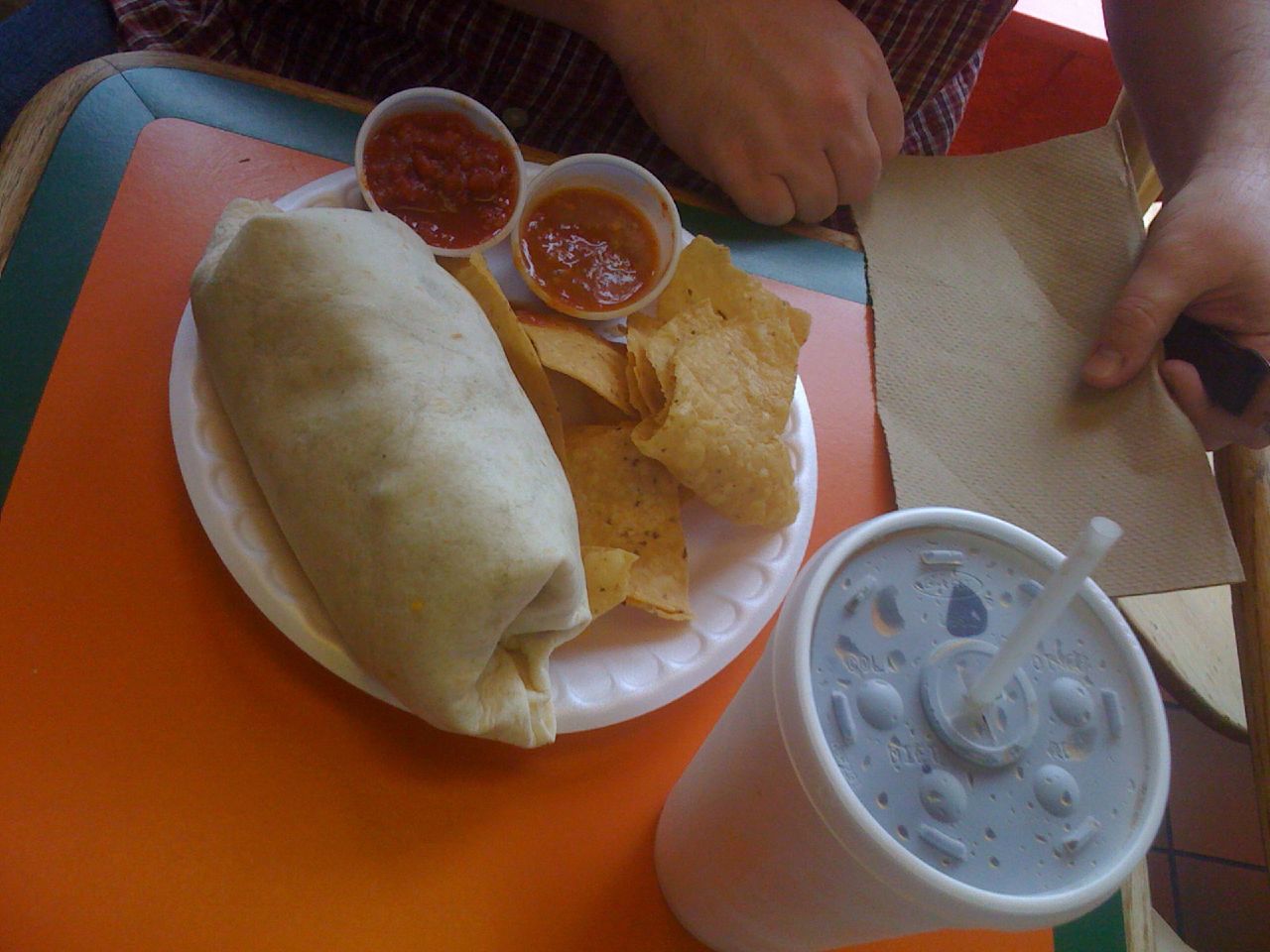 So I encourage everyone to check out Two Amigos. If you aren't sure what to order, try something new. They will happily put together any combination you desire. I for one will be visiting Two Amigos with regularity from now on. There is just too much on the menu that I have to try.
[google-map-v3 width="350″ height="350″ zoom="12″ maptype="roadmap" mapalign="center" directionhint="false" language="default" poweredby="false" maptypecontrol="true" pancontrol="true" zoomcontrol="true" scalecontrol="true" streetviewcontrol="true" scrollwheelcontrol="false" draggable="true" tiltfourtyfive="false" addmarkermashupbubble="false" addmarkermashupbubble="false" addmarkerlist="2 Amigos, West 75th Street, Overland Park, KS{}restaurant.png" bubbleautopan="true" showbike="false" showtraffic="false" showpanoramio="false"]