A few months ago I tackled the subject of restaurant websites and came up with a loose set of recommendations. To recap, it is very important to provide your address, hours and menu in non-PDF in places where they will be easily located.
Not long after, we started throwing around terrible restaurant websites on Twitter which I promptly forgot all about. My recent post about Winstead's brought the issue back into focus having looked at their website: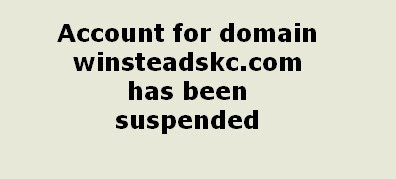 So please indulge me in this non-food related exercise, something I do occasionally on this blog. For your perusal, here are some of the worst Kansas City restaurant websites. You have contenders? Leave them in the comments.
Andy's Wok
www.andyswok.com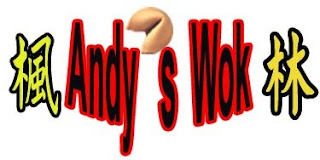 This site wouldn't have been too bad 12 years ago. But apart from the obvious old school design flaws, I love the painfully slow scrolling message "….. Instant Coupon Available …. Just Click and Print and …. SAVE !!"
Westport Coffee House
Wow. Frames, animated GIFs, a multitude of fonts and text colors, this is a Web 1.0 classic. They just keep adding content to the bottom of the page so you can scroll forever.
Mr. Gyros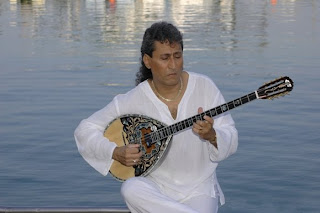 Not a bad site overall, but the sudden explosion of frenetic bouzouki music (is there any other kind?) kicks in, creating an unpleasant sensation of annoyance akin to the 90th minute of the Third Man.
The Quaff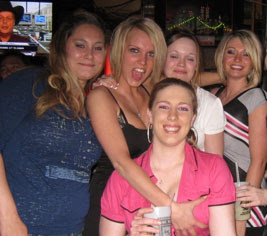 This site was "redesigned" not too long ago by the same gentleman who brought terrible sites like Hi-Boy and Antonio's Pizza into the world. This designer's aesthetic consists of placing huge photos all over the screen and adding a random embedded Google map somewhere down the page. The Quaff's site contains multiple bar photos of sweaty white people on the verge of groping each other in the bar.
Tip o' the cap: c_giffin
Blanc Burgers and Bottles
Flash hell. Combine meaningless mouseover animations with incredibly high pitched clicks and squeaks and you get one hell of a painful browsing experience. Caution: Do not wear headphones when visiting this site.
Minsky's
minskys.com
Commenter Wallace Wilson said it best, "The only thing worse than the PDF menu is the flash menu. If Minsky's Pizza (minskys.com) did not have the Prime Cut they would be dead to me. But bacon topped pizza has a away of soothing my anger." Thanks Wallace!
Mr. Epp's BBQ
http://67.53.86.199/smartconcepts/EarnestReunion/SmartStuff/EppsBBQ/EppsBBQstuff/Log/W3SVC1/Epps%20TV.html
This is like the junk store of the internet. Yeah we have platters of BBQ but can I interest you in a digital television converter box? Maybe an audio bible? Or perhaps you'd like to contribute to Barack Obama'a campaign fund? There is also a media player, a slideshow viewer and a bunch of ads. The best part is that Mr. Epp's writes "God" with a copyright symbol:

Tip o' the cap: Aaron Deacon
While all these sites are hallmarks of questionable taste and skill, the undisputed champion has to be
Gators VIII Bar & Grill
http://gatorsviii.com/. It's like "Billy's first website" circa 1996. Oh and of course and no content whatsoever, unless you count these guys:

Truly dumbfounding. I had to look it up on Google Maps to make sure this was a real restaurant. Thanks to the illustrious Chimpotle for uncovering this local internet treasure.
Honorable mentions:
And this old version of Governor Stumpy's site, which fortunately is still up.
In addition to the aforementioned, thanks to @sjwaters, Bull E. Vard, and everyone else I'm forgetting who played along on Twitter.