In the food world Chicago is mostly known for this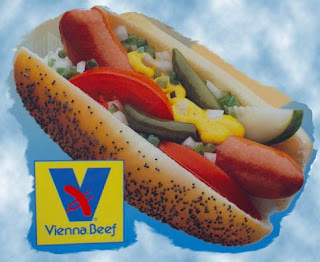 But my favorite part of living (and eating) there was this monstrosity: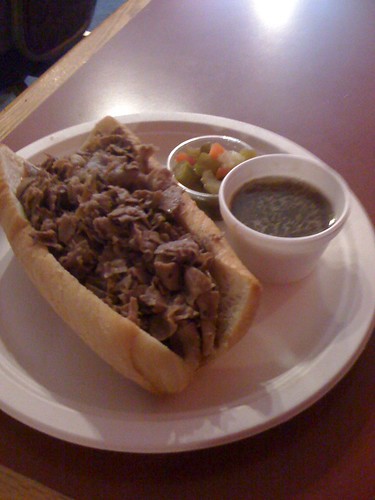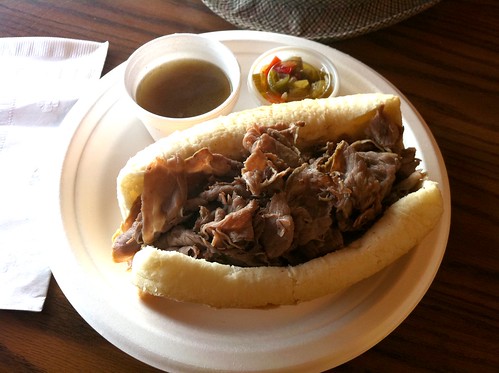 A big shout-out here to a reader and ex-Chicagoan who turned me on to Pizza Man and its truly delicious Italian Beef!
Just up the road a touch from Lenexa's hilariously named Stonewall Inn, lies an unpretentious lunch spot that serves up some of the best humble lunch classics in true Chicago fashion and its beef is good enough to sate those unmistakable meat cravings associated with this glorious nugget of beefosity.
For the uninitiated, an italian beef is a sandwich consisting of shaved roast beef that has been cooked with italian spices. It is invariably accompanied by a thin, beefy jus infused with oregano, and topped with sauteed peppers and/or onions and/or giardiniera. Giardiniera itself is worthy of its own post, no-its own blog, but suffice it to say that it consists of pickled peppers and other vegetables. It can be hot or mild and often contains oddballs like cauliflower, carrots, green olives, capers…really anything.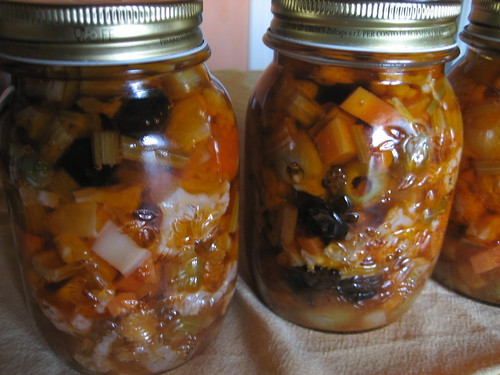 photo Bella Baita B&B View on Flickr.
An italian beef can be served dry or wet (topped with a ladleful of jus) or dipped (dipped in the jus). Pizza Man serves the gravy on the side which works just fine for me. I know, wet bread? Sounds gross, but lemme tell ya people, it isn't. It's really really good. A lot of that has to do with the dense, spongy roll that is the carrier of all this deliciousness. It just works.
Pizza Man is a cool little place too. You order at the counter and Mr. Crusty at the counter (who really really really likes KU basketball) brings it out to you. The place was only a little busy but my beef did take a while to come out. And I got mine before the dude who was in front of me in line. Whatever, they got italian beef, man, they could tell me to fuck off and I'd still go back.
Anyway, there are a few arcade games in the joint too which you just don't see enough of anymore. Oh, did I mention they sell beer? yeah I'm thinking about knocking back a few, eating italian beefs and playing galaga all weekend.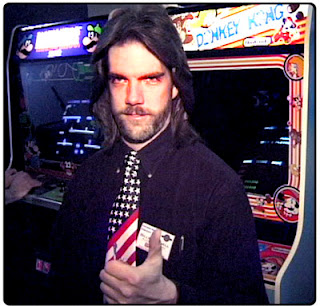 So Pizza Man gets a big thumbs up from me. And the menu is very sizable–lots of pizza as you can imagine, and chicago style hot dogs to boot. They also have meatball sandwiches and some other heart clogging cravables.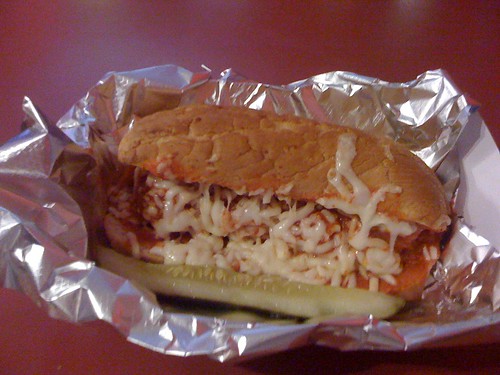 If you are hankering for more check out this web page of italian beef photos!
Or the Wikipedia Entry
More:
[google-map-v3 width="350″ height="350″ zoom="12″ maptype="roadmap" mapalign="center" directionhint="false" language="default" poweredby="false" maptypecontrol="true" pancontrol="true" zoomcontrol="true" scalecontrol="true" streetviewcontrol="true" scrollwheelcontrol="false" draggable="true" tiltfourtyfive="false" addmarkermashupbubble="false" addmarkermashupbubble="false" addmarkerlist="10212 Pflumm Road, Lenexa, KS{}restaurant.png" bubbleautopan="true" showbike="false" showtraffic="false" showpanoramio="false"]