UPDATE: Fat City reports that Pangea is closing at the end of December 2008
Ever since I started blogging, folks have been telling me to hit up 39th street eatery Pangea. I have been putting it off however because it is located in that tacky, newish strip mall which just seems so out of character for the neighborhood. It's also down closer to SW trafficway than the heart of the 39th street restaurant scene. If I go to that area, I usually opt for a place closer to the state line.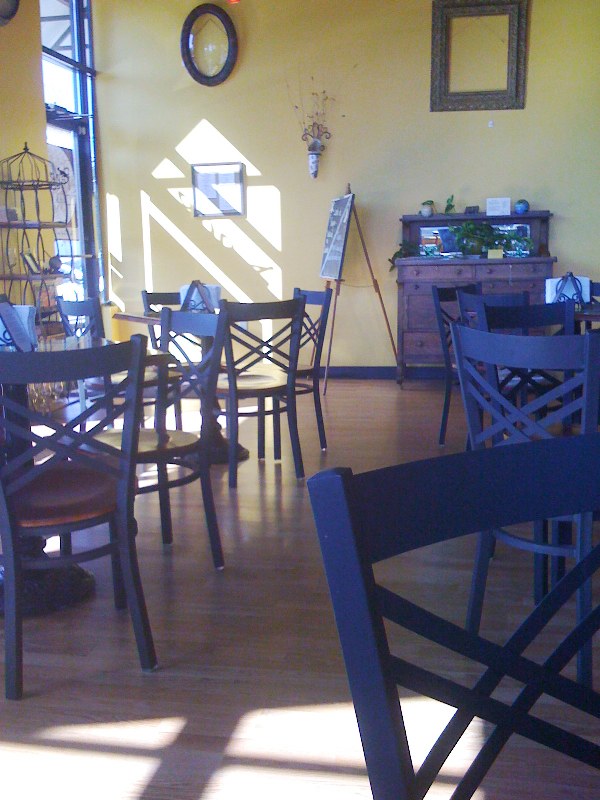 But this place has specialized in lunch and lunch only for several years. That makes it hard for me to ignore. Of course, they started serving dinner recently and after my trip there, I think this is a good move for them. But they offer interesting, decent food and have a nice business of lunchtime regulars.
First of all, this place is purty.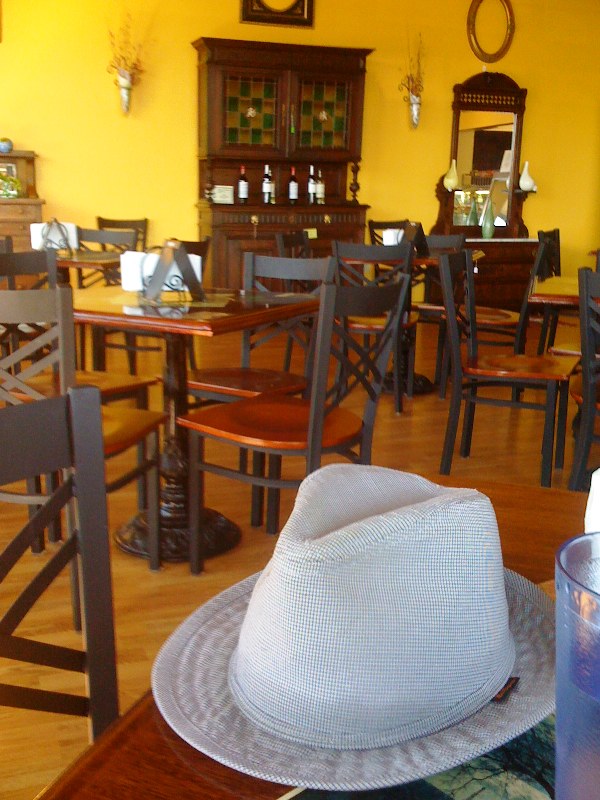 Okay well it is a little too shabby chic for my taste–not in a charming, do-it-yourself way like Happy Gillis, but more like an I-spent-ten-grand-at-World-Market kind of way.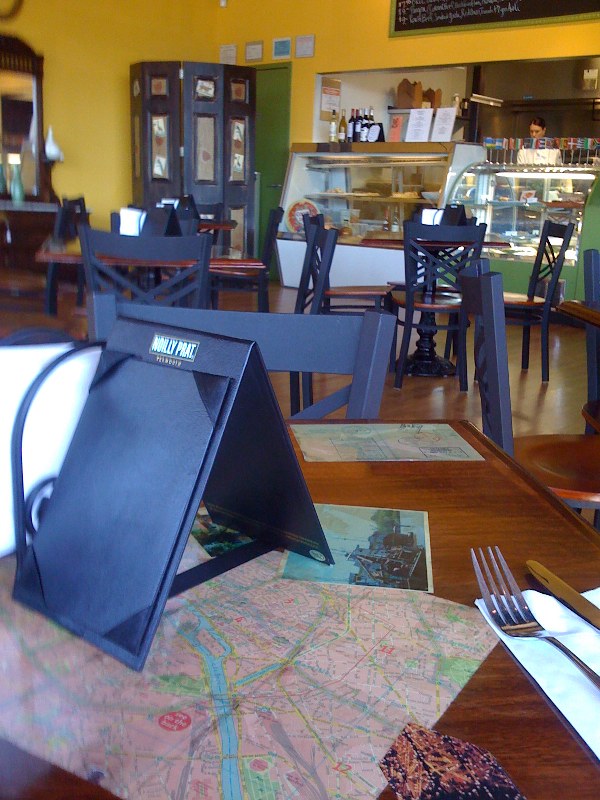 But you have to admit that it is still a pleasant space with a soothing color scheme. Naturally that made me worried.
A chalkboard hanging above the counter displays the lunch menu. I'm not sure if the menu actually changes or if the ephemeral medium is merely an aesthetic move. There is a lot to choose from and it's a hard decision. Why hard? Because you can't wrap your head around what is going on. I imagined Pangea to be a soup and sandwich kind of place, but its menu is all over the map. Represented cuisines include Irish, Argentinian, Mediterranean, Italian, Jamaican and Thai. If that isn't enough they offer three soups, four salads, a full dessert menu and of course the ubiquitous panini sandwiches.
Anyhow, you order at the counter, pay and sit down. At this point an employee comes out and brings you silverware and a napkin. That's a nice touch I suppose. They also come pick up your dishes when you are finished. It's like table service only without all the annoying stuff that involves communicating with people. People can be so irritating.
Due to a near caffeine overdose, I was not overly hungry so I opted for the chicken panini with Artichoke spread, thin sliced red onion & tomato on Ciabatta Bread. I have to say that I would try something else next time, but only because aforementioned artichoke spread was distinctly reminiscent of mayonnaise.
Have I ever mentioned how much I loathe mayonnaise?
Anyhow, I'm going back to try one of the so-called small plates for lunch. The people around me were getting some seriously delicious stuff delivered to them while I meditated to my happy, mayonnaise-free mental space and dutifully ate my $8.50 sandwich. It came with a damn good little salad too, dressed with homemade balsamic vinaigrette, which at this point I think you could call a guilty pleasure.
Pangea is a little expensive I suppose. I'm normally looking for table service if I'm gonna pay upwards of 15 bucks for a meal (which you can easily do here). But it's not a total scam like The Mixx. And they have beer and wine available for all you drunkards out there (I know pot, kettle, all that jazz).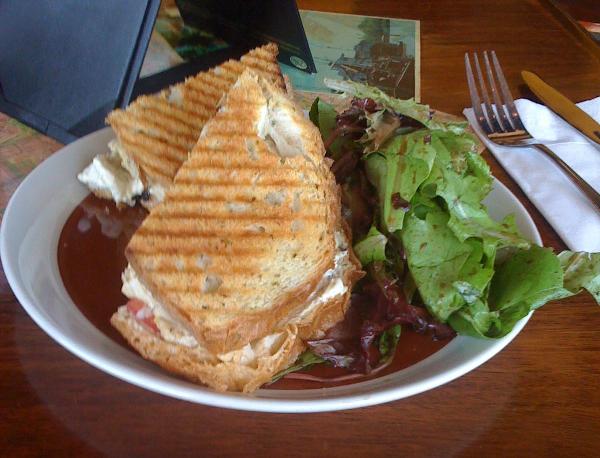 I'm not usually a fan of menus that are this varied, but I think Pangea might be on to something. I need to make many more visits to confirm this, but I'll bet almost all of it is tasty. And that's the point: this is the kind of menu that keeps you coming back to try more. If they make a damn good gnocchi, why not go back for the pad thai? All my friends who are good cooks can make any kind of food taste great.
I don't have much else to say at this point but I wanted to get Pangea on the map here. If y'all have eaten here, tell me what's good.
Read more:
[google-map-v3 width="350″ height="350″ zoom="12″ maptype="roadmap" mapalign="center" directionhint="false" language="default" poweredby="false" maptypecontrol="true" pancontrol="true" zoomcontrol="true" scalecontrol="true" streetviewcontrol="true" scrollwheelcontrol="false" draggable="true" tiltfourtyfive="false" addmarkermashupbubble="false" addmarkermashupbubble="false" addmarkerlist="900 West 39th Street, Kansas City, MO{}restaurant.png{}Pangea" bubbleautopan="true" showbike="false" showtraffic="false" showpanoramio="false"]