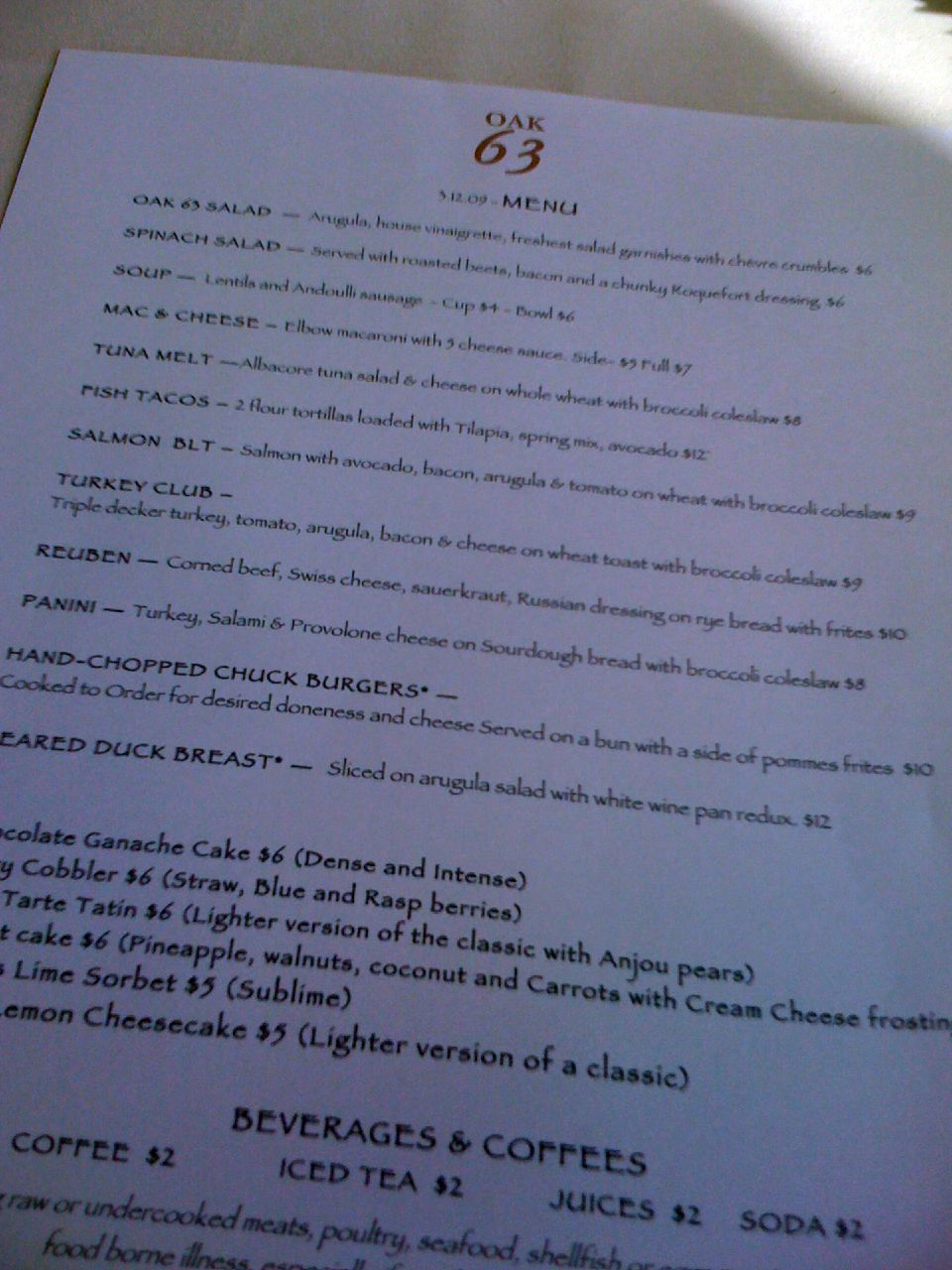 This place was inhabited by Cafe Maison until recently. It was a nice, if somewhat granny-ish lunch and dinner spot just far enough away from Brookside proper to fail. But I liked Cafe Maison and was glad to see another restaurant open in its place. Oak 63 has been in operation for months now and seems to be doing decent business.
For some reason I imagined this as more of a dinner joint, so I was surprised to see it open one day recently and decided to stop in for lunch. This was a good decision for the food is quite tasty, slightly upscale but not stuffy, and can satisfy unadventurous carnivores, dainty Brookside ladies, and pompous food douches alike.
Charles Ferruzza was right: these guys have a damn good reuben. And now that New York Bakery and Delicatessen has been closed by the Health department until it can clean the place up, it may very well be the best in town.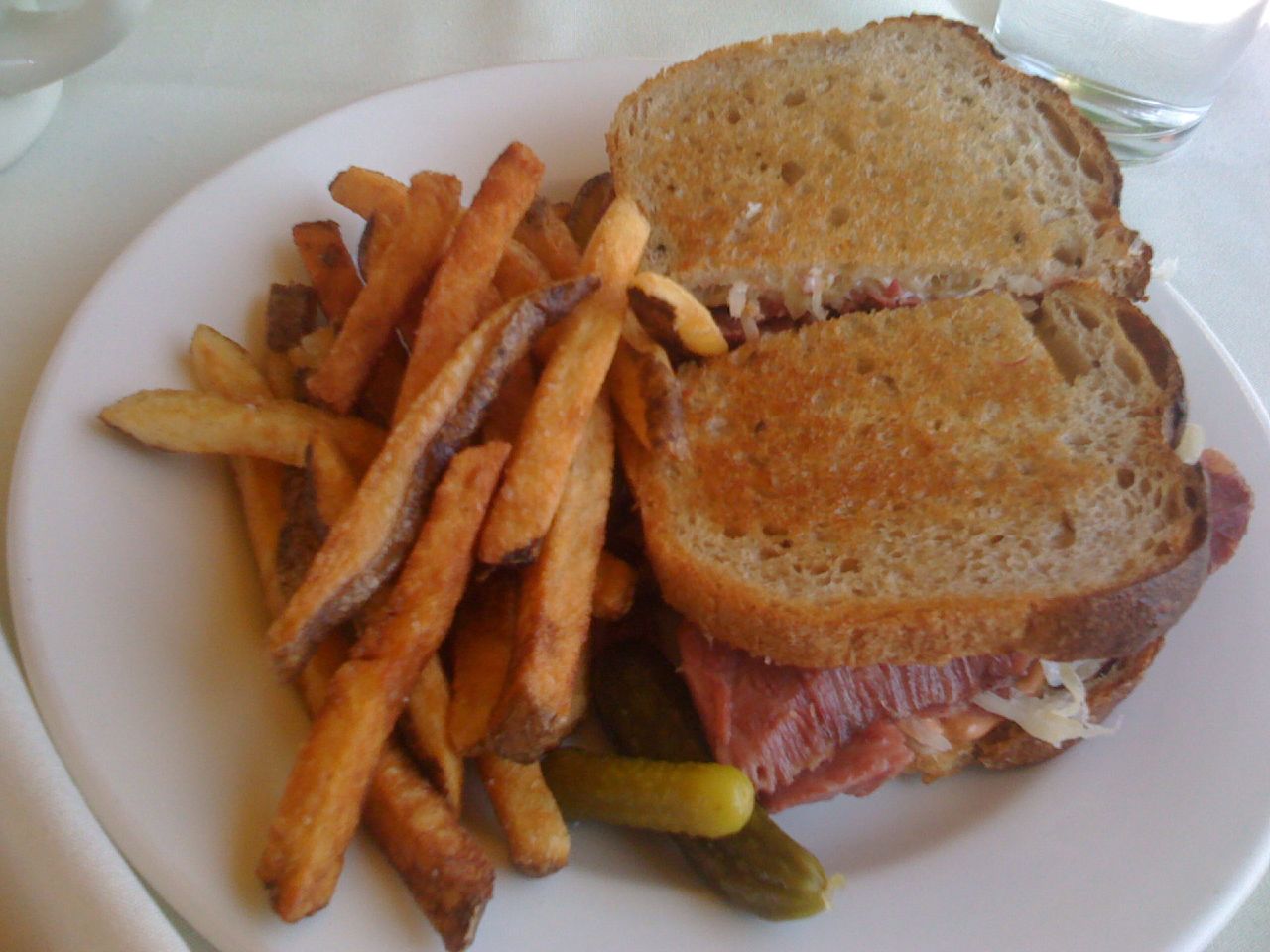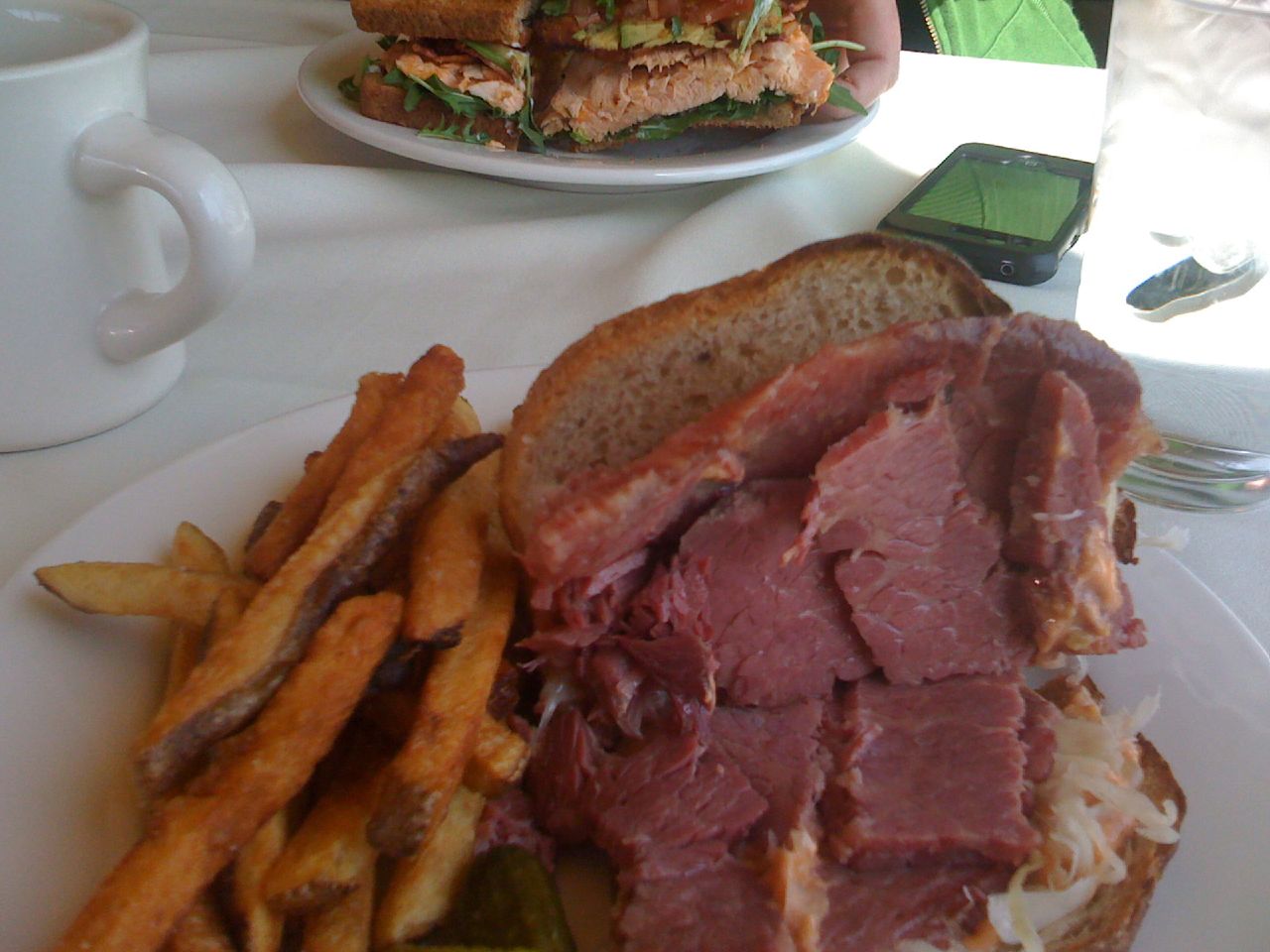 The salmon BLT was likewise delicious, served with bacon, avocado (do you even need the rest?), tomato and arugula.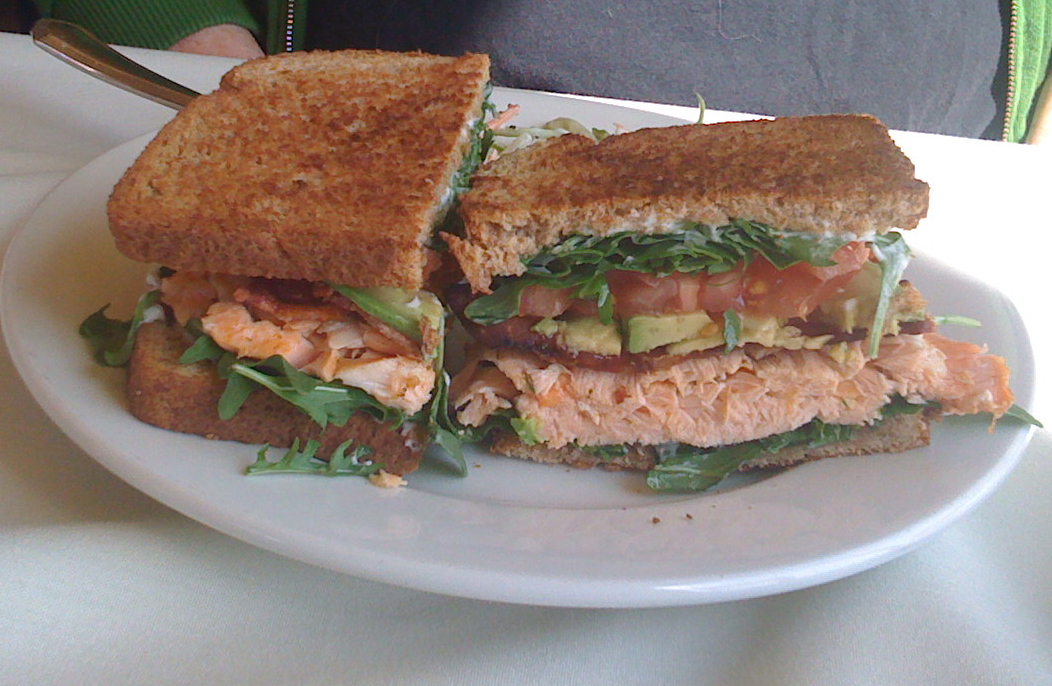 The menu is small but features fresh, seasonal ingredients and doesn't suffer from pretentiousness like other restaurants of its ilk. Yes, you can get seared duck breast on arugula salad, but you can also get mac & cheese, or the delicious sounding hand-chopped chuck burger. This is a perfectly good place to have a casual meal, or a work lunch with clients.
The dining room is pleasant and casual–doesn't seem too different than its previous incarnation. That being said, I really like old storefront restaurants like this. There are nice windows, occasional foot traffic, and the place isn't too sprawling.
The service on my visit was a tad strange. The place was virtually deserted but the staff was furiously talking, listening to music and doing dishes in the back room. I use the term "room" lightly because the back of the house is barely separated from the dining room by a wall that does not stretch to the ceiling. Diners can hear everything that goes on back there, and this may not be a good thing for the management of Oak 63. The server was very friendly but seemed to be involved in other things.
Nonetheless, this is a very good option if you want a slightly fancier midday meal. Items are fairly priced between 8 and 12 bucks. Moreover you get to eat like a grown-up with a tablecloth and real china instead of a plastic basket and a paper cup.
Read more:
[google-map-v3 width="350″ height="350″ zoom="12″ maptype="roadmap" mapalign="center" directionhint="false" language="default" poweredby="false" maptypecontrol="true" pancontrol="true" zoomcontrol="true" scalecontrol="true" streetviewcontrol="true" scrollwheelcontrol="false" draggable="true" tiltfourtyfive="false" addmarkermashupbubble="false" addmarkermashupbubble="false" addmarkerlist="Oak 63 Bistro, 408 E East 63rd Street, Kansas City, MO{}restaurant.png" bubbleautopan="true" showbike="false" showtraffic="false" showpanoramio="false"]