With a name like this I can't believe it's not owned and operated by white people. Housed in one of westport's most doomed restaurant locations on Pennsylvania just north of Westport road, this little taqueria dishes up some really good mexican food in addition to some less adventurous standards. I know that Mexican food and BBQ are overrepresented on this blog, but let's face it, they are overrepresented in my life.
Cancun has a very pleasant little interior–I think the place used to be a gas station or garage because it's small and there is a big overhead door to the outside. Not sure if this opens in the summer, which would be nice. Regardless, there is some outdoor seating with delightful views of that weird bar with the volleyball courts, not to mention giant semi-trucks parked in front of the Beaumont club and roadies showing how big their dicks are by carrying the heaviest gear as quickly as possible while simultaneously smoking cigarettes and cracking wise about the next guy's mom. Well, it's not exactly sitting outside season, but in this town you never know. It was 70 a week ago.
The people who work at Cancun Fiesta Fresh (god, it's hard to write that name with a straight face) are super friendly. They have counter service, but typically bring out your food to the table. They have several salsas to choose from, including one that is actually hot.(from now on, due to the silliness of its name, I'm going to refer to this restaurant in all caps, i.e., CANCUN FIESTA FRESH!). What you want here are the so-called 'street tacos.' They feature your choice of meat, including carne asada, pork, chicken, lengua (tongue), and beef cheek. Yes, beef cheek. Anyone who watches enough of those food shows on the travel channel knows that the animal's cheek is always the best stuff. Street tacos at CANCUN FIESTA FRESH! also come on steamed corn tortillas, the way it should be. You can be a jackass and get hard tacos with shredded lettuce and cheese and so forth, but you might as well go to taco bell. Or most any other mexican joint in KC for that matter.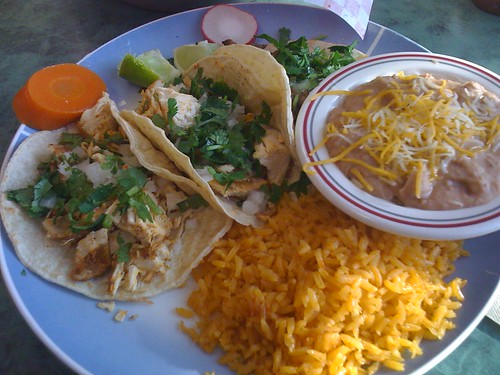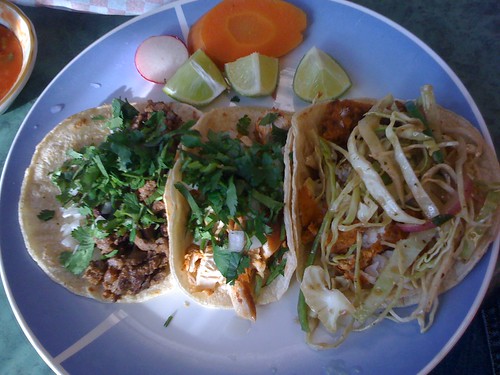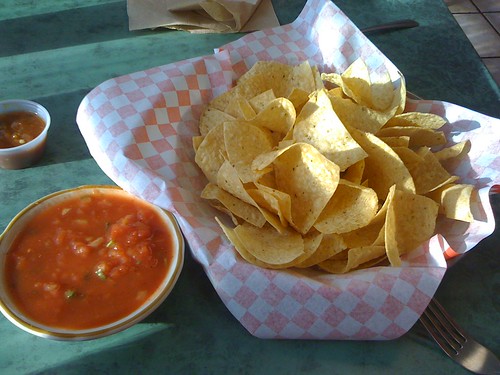 The fish tacos are delicious as well. Lightly breaded whitefish served on corn tortillas, topped with a sweet and tangy shredded cabbage mixture. These are really really good. The refried beans at CANCUN FIESTA FRESH! are excellent as well, no doubt due to their use of lard. That's why they always taste better in restaurants. Kind of like MSG in that respect. So this is a great lunch alternative to the host of other places in Westport. It doesn't really have that dinner vibe, but it is open until very late–I think 2 or 3 a.m. at which point street tacos must be absolutely divine.
And dude, they also deliver.
Read more:
[google-map-v3 width="350″ height="350″ zoom="12″ maptype="roadmap" mapalign="center" directionhint="false" language="default" poweredby="false" maptypecontrol="true" pancontrol="true" zoomcontrol="true" scalecontrol="true" streetviewcontrol="true" scrollwheelcontrol="false" draggable="true" tiltfourtyfive="false" addmarkermashupbubble="false" addmarkermashupbubble="false" addmarkerlist="4019 Pennsylvania Avenue, Kansas City, MO{}restaurant.png" bubbleautopan="true" showbike="false" showtraffic="false" showpanoramio="false"]