This is going to be short, because El Camino Real has received no small amount of praise and attention recently from the likes of Charles Ferruzza in the Pitch and the Gina Kauffman Walt Bodine show and from Meesha who, in my opinion offers the definitive analysis, complete with video. Read Meesha's post for the substance, I'm just filling in some gaps.
I went there and sampled four kinds of tacos along with their rice and beans. The tacos were uniformly excellent. The meat benefits from being thrown back on the grill before serving where it develops glorious little crusty bits. The tortillas are small and corny yet soft and pliant. Each taco comes with two tortillas as they almost always do in proper Mexican spots. El Camino Real really piles on the meat too, more so than I thought they would for the $1.50 price tag.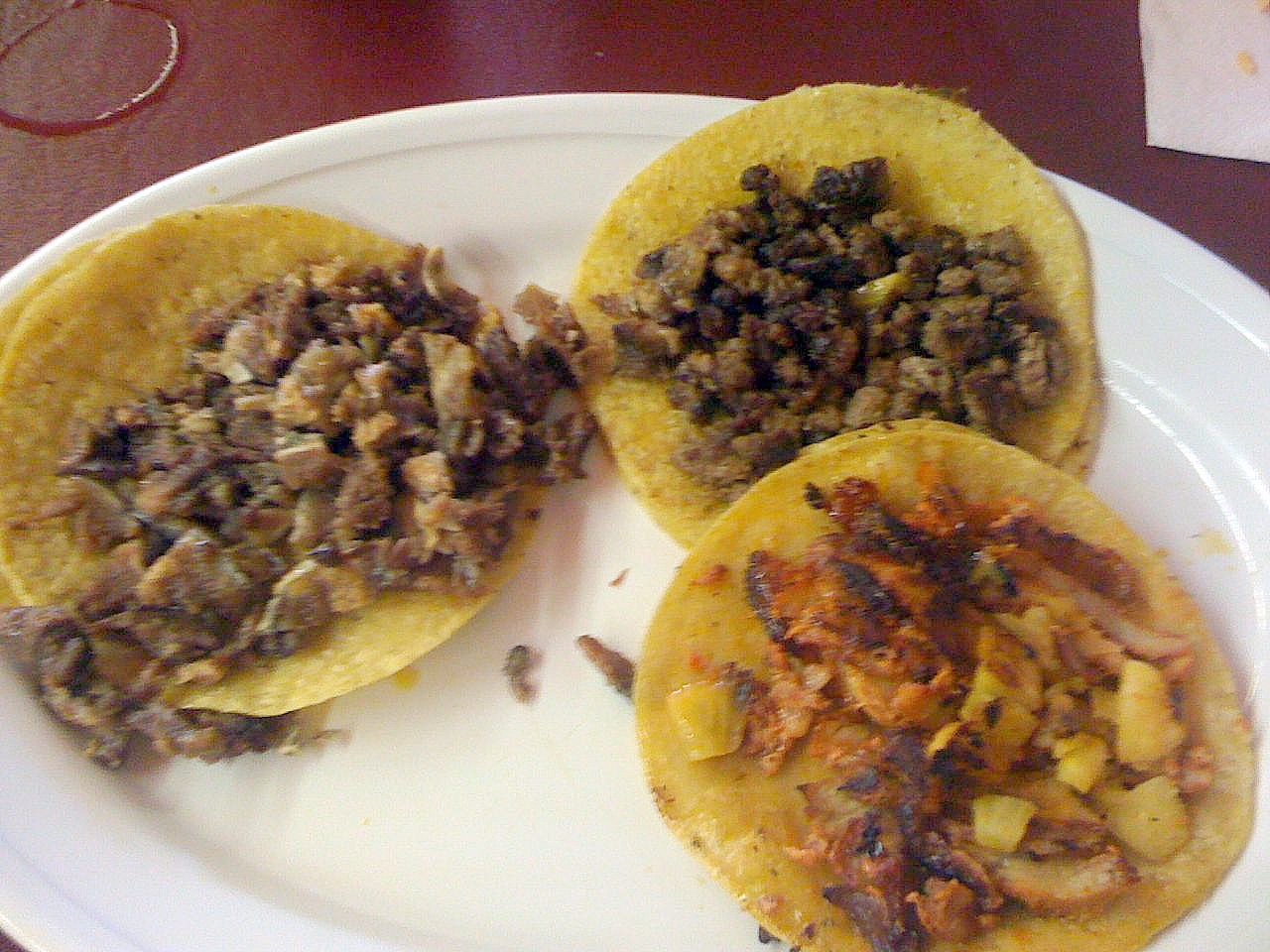 Everything here is a tad greasy, even the tortillas. But it's a good kind of greasy.
It is all the essence of simplicity. Dining in you will receive bowls of chopped white onions, cilantro and limes for your tacos. The pico de gallo is fresh, dry and lively with spice. The thinner, chile-based sauce likewise carries some heat and is very good drizzled on a carne asada taco.
The rice didn't impress me–a little too tomatoey and sweet, reminiscent of boxed rice. The refried beans were somewhat smokey, a flavor I haven't encountered in beans before. A chipotle pepper perhaps?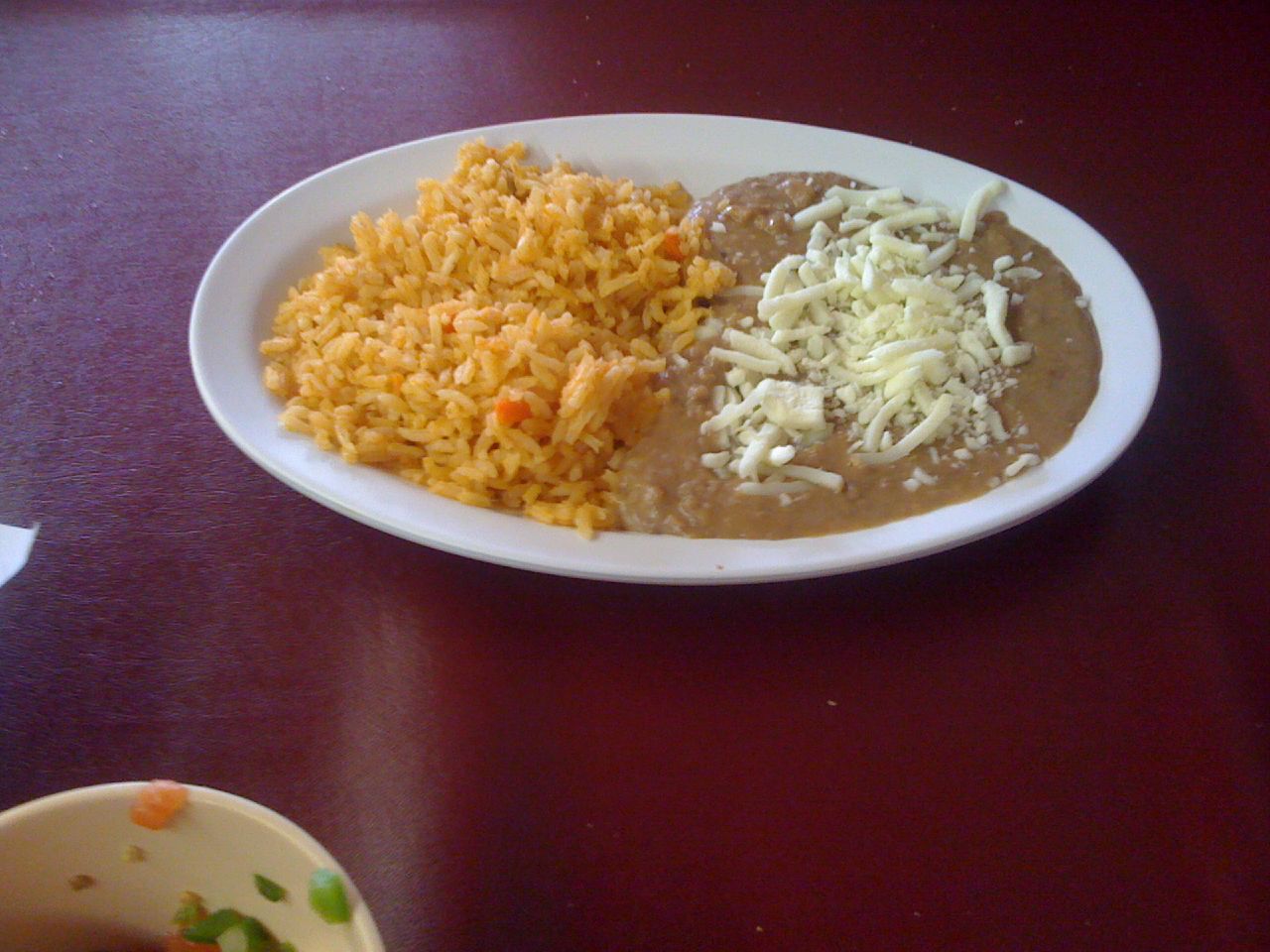 Each item costs 1.99 so save yourself the effort and just get more tacos.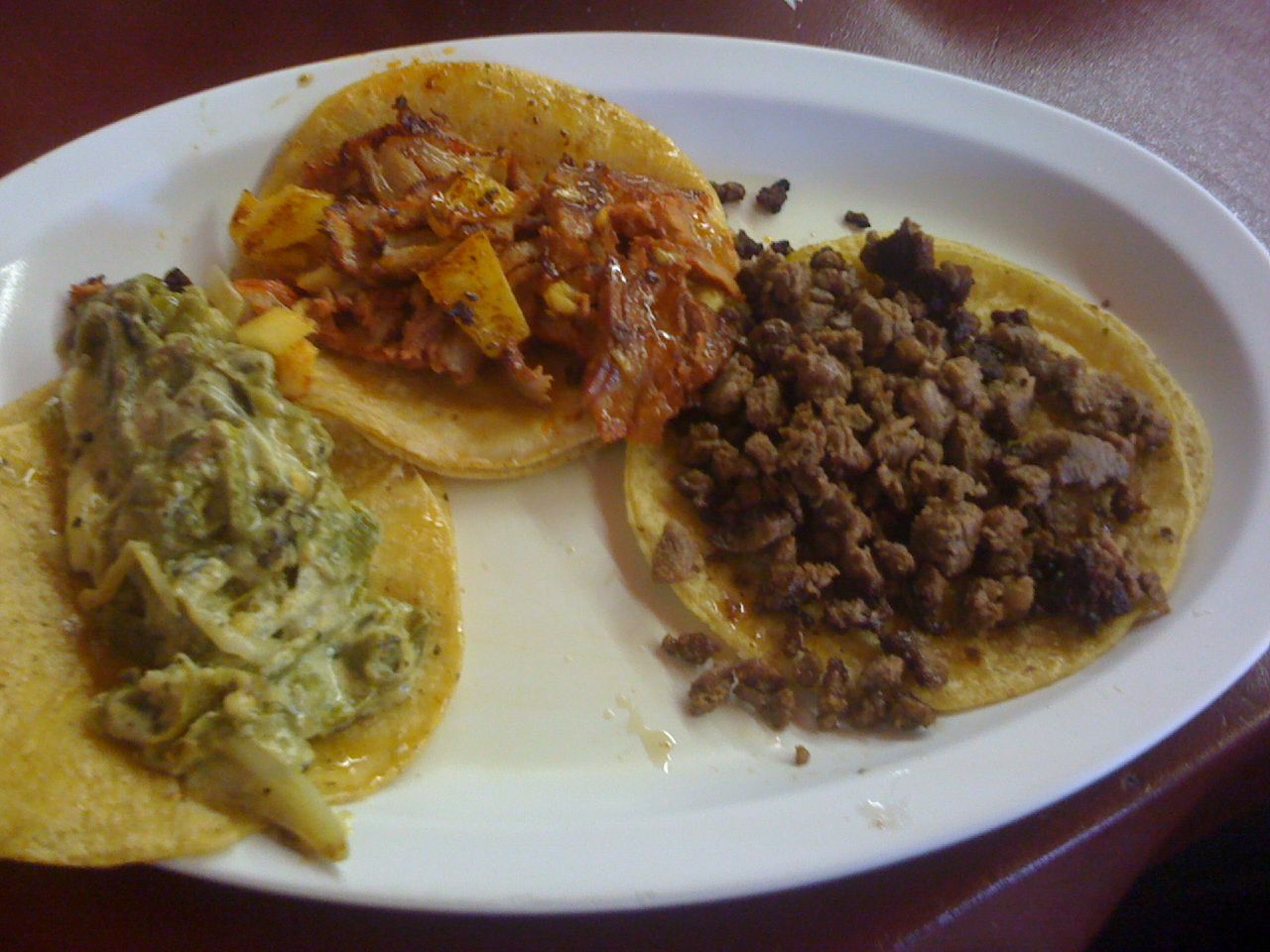 Vegetarians rejoice! That hot little number on the left is a rajas taco. It's a cheese filled poblano in a creamy sauce with onions, similar to a chile relleno. Though your tortilla will grace the meat-laden surface of the grill, there is otherwise no animal flesh in sight.
This is a no frills place with a basic dining room, one waitress and two cooks. They run the place pretty efficiently and everyone is quite friendly.
I know Kansas City, Kansas can seem like end of the earth if you live in Johnson County or South KC. Or even if you live a mile away. But this place really is worth the trip. Located near 7th Avenue Parkway and Minnesota, it's not that far, only 5 minutes from downtown. Get off I-70 at Minnesota and circle the block since you can't turn left on 7th. It's right there.
[google-map-v3 width="350″ height="350″ zoom="12″ maptype="roadmap" mapalign="center" directionhint="false" language="default" poweredby="false" maptypecontrol="true" pancontrol="true" zoomcontrol="true" scalecontrol="true" streetviewcontrol="true" scrollwheelcontrol="false" draggable="true" tiltfourtyfive="false" addmarkermashupbubble="false" addmarkermashupbubble="false" addmarkerlist="El Camino Real, 903 N 7th Street Trafficway, Kansas City, KS{}restaurant.png" bubbleautopan="true" showbike="false" showtraffic="false" showpanoramio="false"]