I love counter service lunch spots. They are almost universally faster than full service restaurants, they tend to be more informal, and the food can still be excellent. But let me begin by stating what I think should be a self evident truth:
Ordering sushi from a counter, paying and then waiting for it to be delivered is just wrong.
No one waits on you, no one fills up the water glass, and you are not at the sushi bar chatting with anyone. You are just waiting. It is purely a capitalist exchange of goods for money.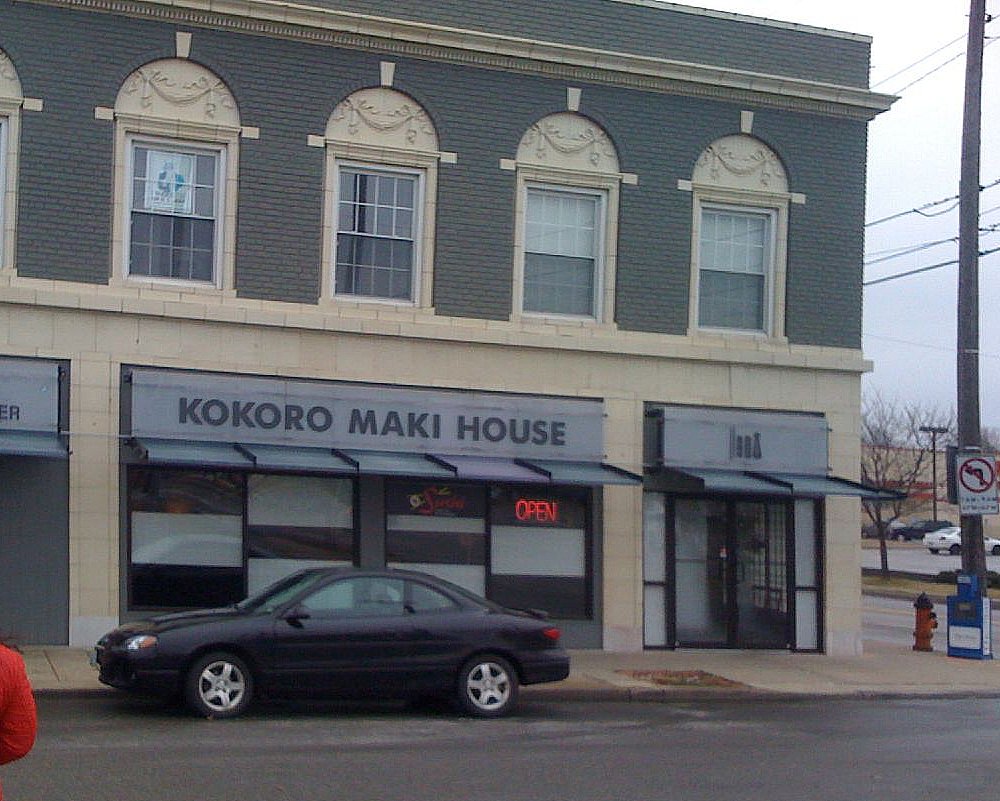 Kokoro Maki House is way more lunch-oriented than any of the other sushi places I can think of. The menu is small and a lot of the sushi is served a la carte. But counter service prevails here, and it can be very difficult to choose what you want to order. Sushi involves lots of hard decision making and I always feel rushed at Kokoro, especially when there are people in line behind me. When getting sushi there I always feel like I miscalculated the amount I really need. Moreover, if you want something else after eating your food, you have to go up to the counter and order it, pay, then wait for it. I call bullshit on that. Sushi is a splurge food for me. I want to be waited on, and that's that.
So recently I stopped back into Kokoro and saw something I had not noticed before: Korean dishes on the menu. Much like Cho-Ga Kokoro offers lunch boxes with a Korean entree and various accouterments including rice, dumplings, 2 pieces of maki, and a salad.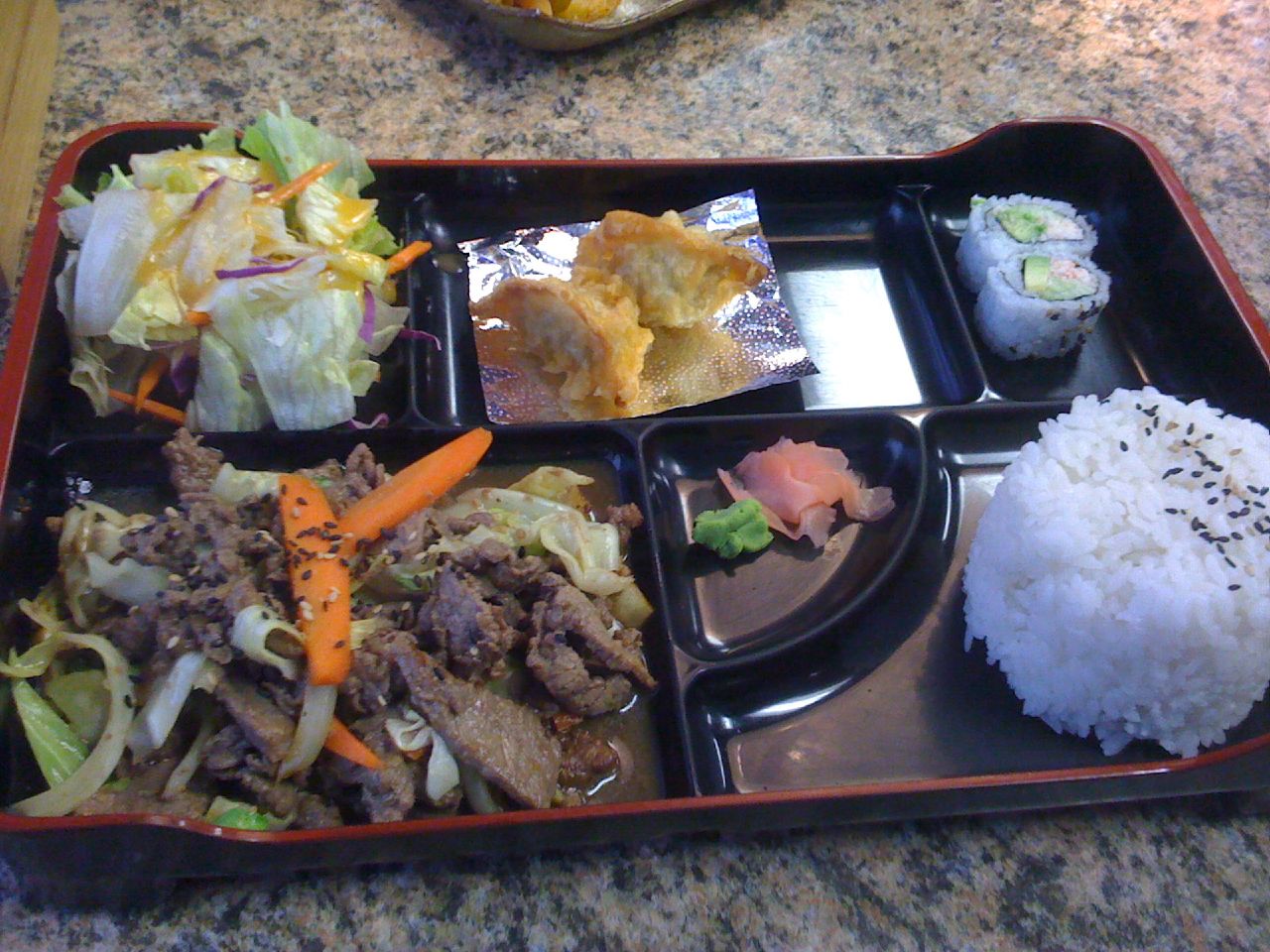 I know, I know these boxes are not authentic Korean, but damn it was delicious! The bulgogi was perfectly cooked, piping hot and the dumplings were little deep fried nuggets of delight. My partner's Bi Bim Bop and accompanying kim chee looked damn good too. The pickled daikon was my favorite of the three. She claimed it was one of the best dishes of Bi Bim Bop she has ever tasted.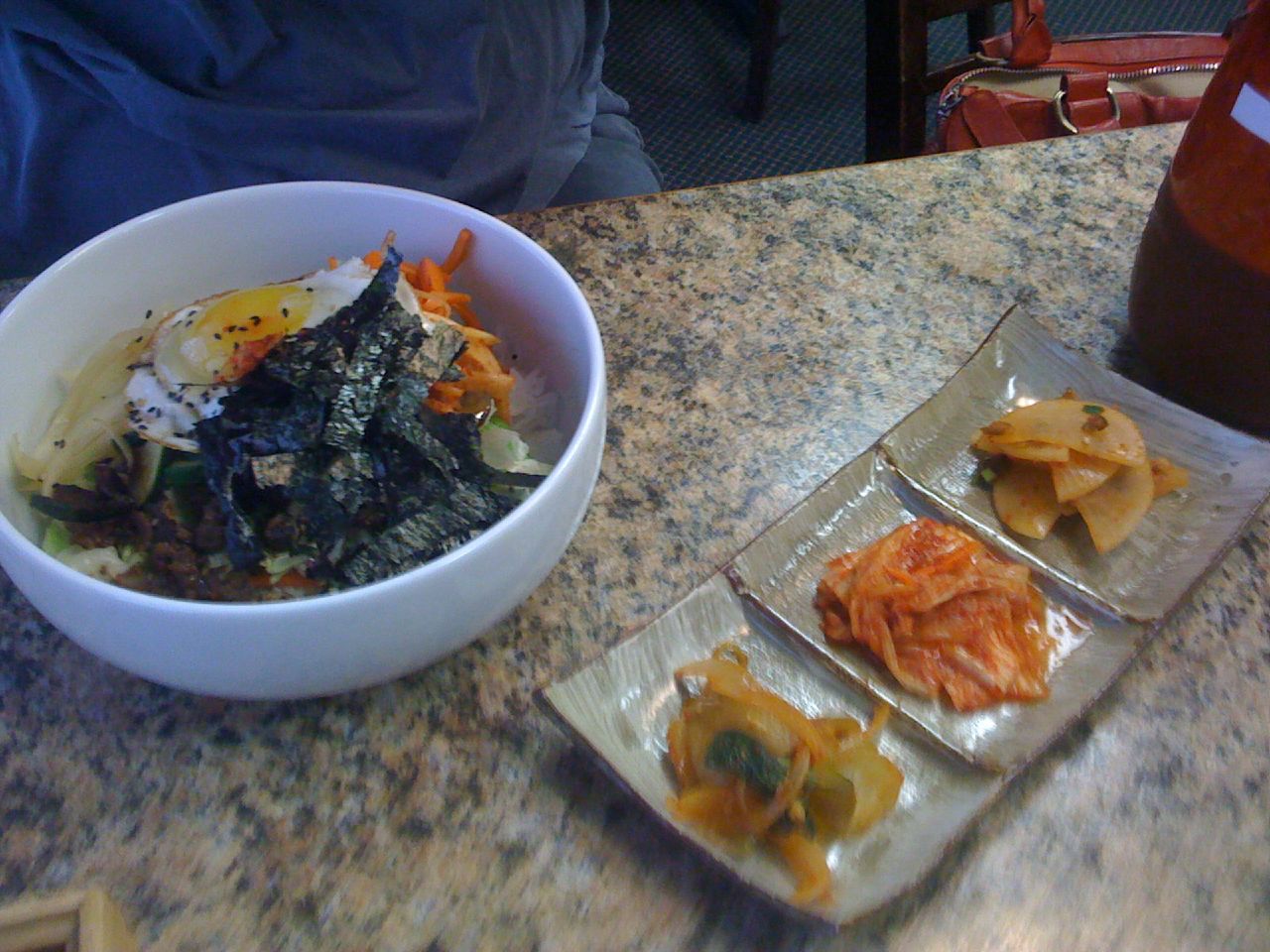 What's more, they seem to care about presentation at Kokoro. Details like the little foil square beneath the dumplings, black sesame seeds atop the rice, and nori strips on the Bi Bim Bop indicate that these are folks who care about what they serve.
I have had the sushi here as well, and found it very good and affordable. But it has been at least a year since I tried it, so I can't really say much more about it with any confidence.
The food does take a while to come out, even when they are not busy. This is perhaps the biggest drawback. What service they do have is fine, although the teenager at the counter was not particularly helpful and seemed more interested in texting than taking care of us. But generally I give teenagers a pass; their lives are annoying enough without some half-assed food blogger complaining about how they do their jobs.
These are great little affordable Korean lunch specials right in the heart of Waldo. For those who need the Korean fix without venturing into Johnson County, look no further than Kokoro.
Read more:
[google-map-v3 width="350″ height="350″ zoom="12″ maptype="roadmap" mapalign="center" directionhint="false" language="default" poweredby="false" maptypecontrol="true" pancontrol="true" zoomcontrol="true" scalecontrol="true" streetviewcontrol="true" scrollwheelcontrol="false" draggable="true" tiltfourtyfive="false" addmarkermashupbubble="false" addmarkermashupbubble="false" addmarkerlist="Kokoro Maki House, 340 West 75th Street, Kansas City, MO{}restaurant.png" bubbleautopan="true" showbike="false" showtraffic="false" showpanoramio="false"]